Snow squall causes 40-vehicle pileup on Indiana highway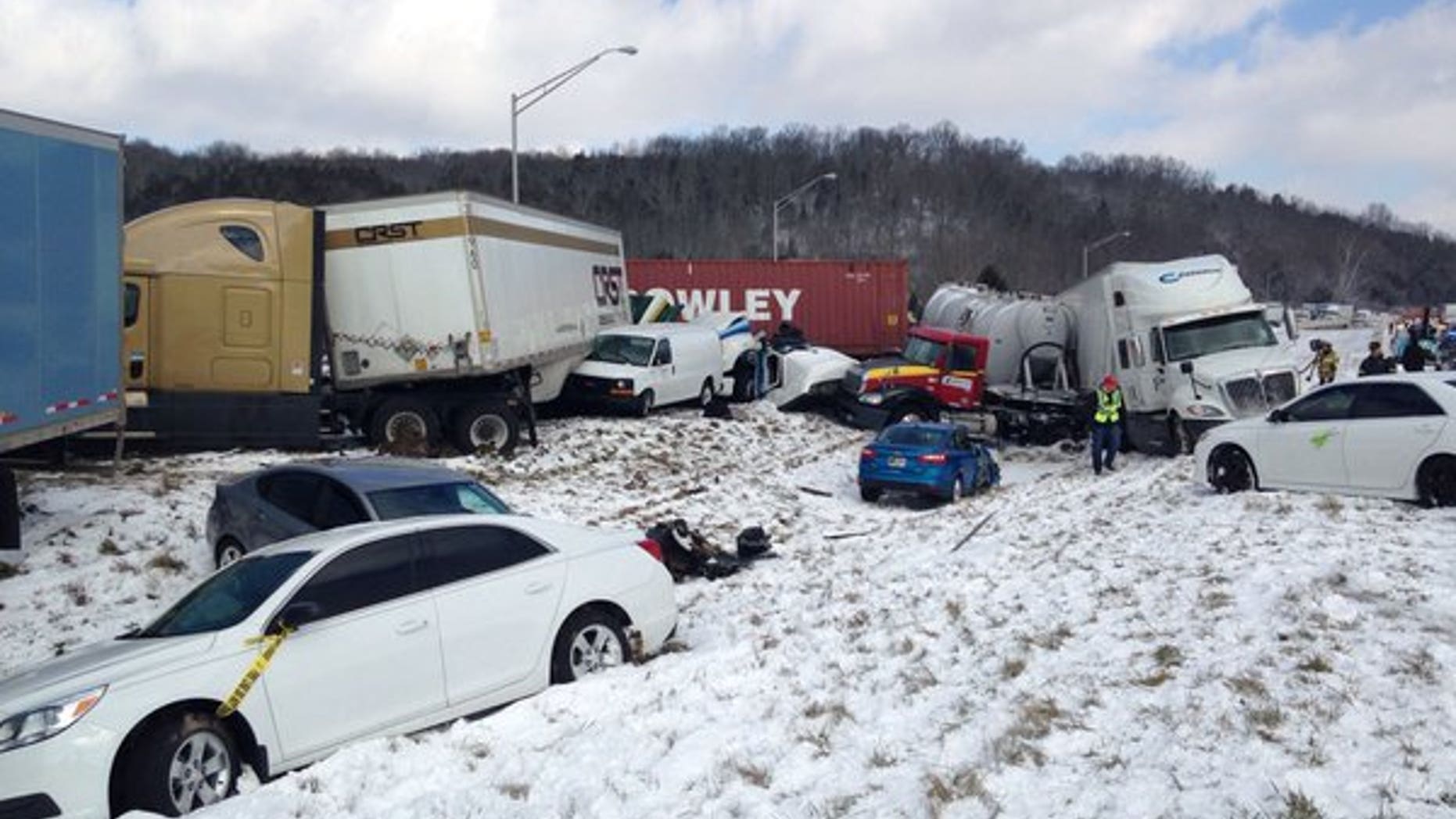 Snow squalls fueled by winds that gusted up to 40 miles per hour Tuesday caused at least three multi-vehicle pileups on Indiana roads, including one that involved approximately 40 vehicles and led to part of Interstate 74 being closed.
The pileup involved two separate crashes within a half mile of each other about 20 miles west of Cincinnati that closed the interstate in both directions for at least six hours, Indiana State Police Sgt. Stephen Wheeles told the Associated Press. He said six people suffered injuries, but none were life-threatening.
"It's a mess," Wheeles said in a telephone interview several hours after the first crash. "A lot of the witnesses said it was blind-out, whiteout conditions."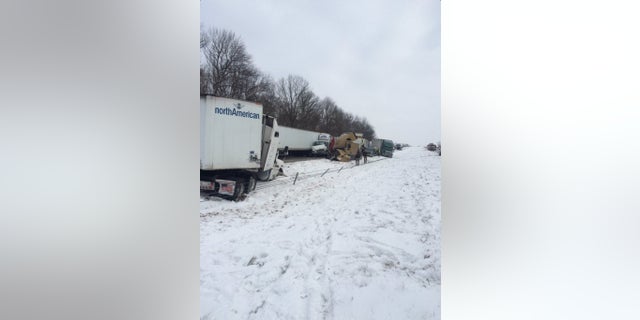 The accident took place at approximately 11 a.m., when a jackknifed semitrailer in the westbound lanes collected 28 other vehicles, Wheeles said. The secondary collisions involving 10 to 12 other vehicles also occurred in westbound lanes as traffic braked for vehicles stopped for the first pileup and went out of control.
Eastbound lanes also were closed to allow emergency vehicles to reach the crashes, Wheeles said.
Indiana State Police also said three people were injured in a pileup involving nine semitrailers and four passenger vehicles on westbound I-70 near the Ohio state line. Another pileup temporarily closed part of I-65 about 20 miles south of Indianapolis.
The National Weather Service placed most of Indiana under a winter weather advisory, saying the snow and wind could cause sudden whiteout conditions and wind chills falling to around zero. Central Indiana received up to 3 inches of snowfall Tuesday.
About 40 counties across the state issued travel advisories or watches because of road conditions.
The Associated Press contributed to this report.