Snakes, lizards escape after car crashes into Florida store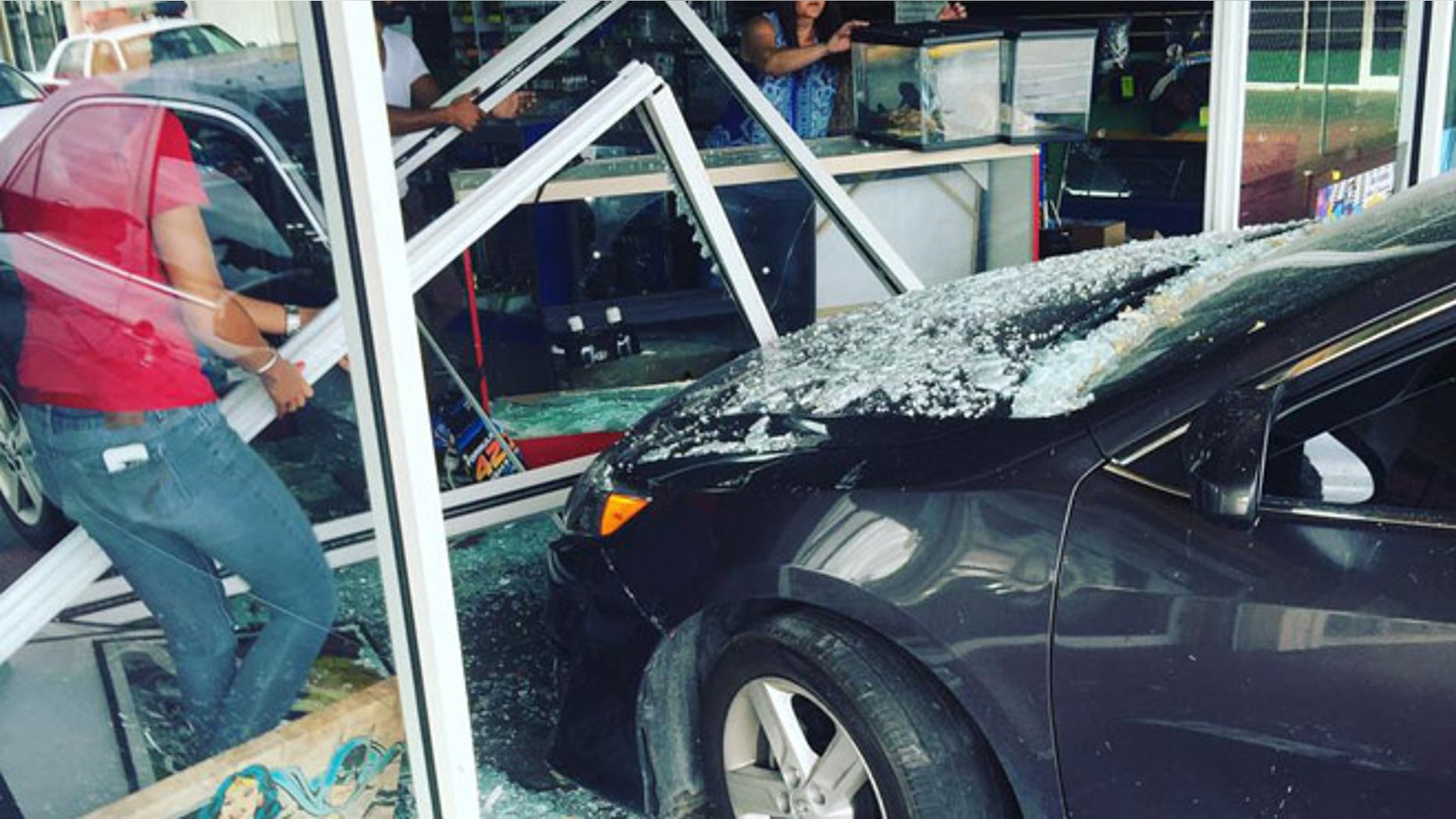 Several snakes and lizards made a slithery getaway after a car crashed into a Florida smoke shop that sells the reptiles.
Surveillance cameras captured the car as it plowed through the window of the Smoke 'N Toke in a Hialeah strip mall Wednesday.
"I was happy no one was hurt," owner Subhan Malik told FoxNews.com Friday.
Two snakes and four or five bearded dragons escaped amid the damage and shattered glass, he said.
The woman behind the wheel was dropping off her two-year-old daughter at the day car next door, Miami Fox affiliate WSVN-TV reported.
She may have stepped on the gas pedal by mistake, the station reported.
The baby was in the back seat, wearing a seat belt, Malik told WSVN.
He said the missing reptiles were worth about $2,000.