'Slender Man' crime photos show blood-soaked clothing, kitchen knife used in attack
WARNING: GRAPHIC IMAGES BELOW
Police photos related to the 'Slender Man' stabbing attack reveal blood-soaked clothing, and the knife used in the assault that left the victim with "uncomfortable" scars.
Wisconsin police released Friday the horrific crime scene photos showing the blood-soaked clothes from the 2014 stabbing when two girls attempted to kill a 12-year-old classmate in order to please a fictional horror character named "Slender Man."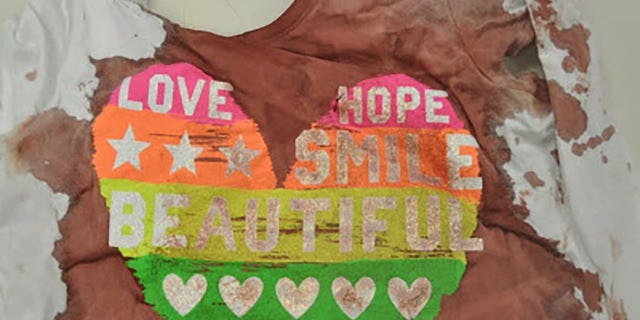 The photos from the so-called "Slender Man" stabbing case were released since Morgan Geyser, 15, and Anissa Weier, 16, began serving their decades-long sentence in a mental hospital, WISN reported. The girls admitted to stabbing classmate Payton Leutner in order to become Slender Man's "proxies," or servants, and protect their families from the fictional character.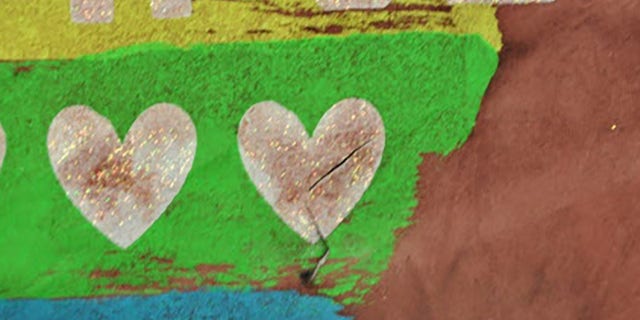 The images released by the Waukesha Police Department showed Leutner's white shirt — emblazoned with the words "Love, Hope, Smile, Beautiful, Dream" — covered in blood and filled with puncture holes from the knife that was plunged into the 12-year-old's body. Leutner was stabbed 19 times, with one of the wounds just missing her heart by a fraction of an inch, WISN reported.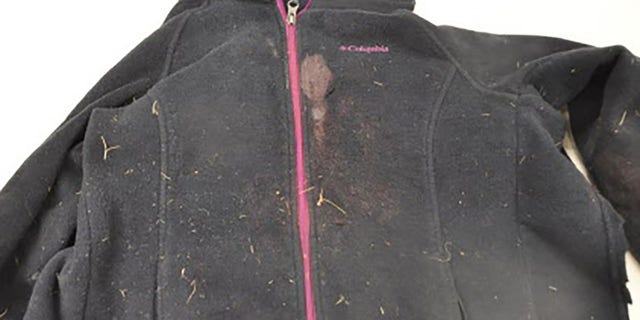 The girl's yellow pants also had blood on them. The crime scene photos included the kitchen knife used in the stabbing, Kudos cereal bars and notebooks.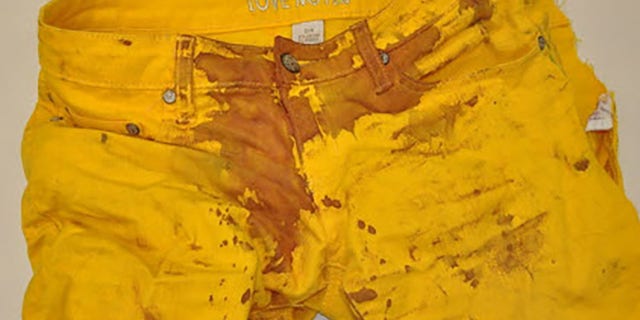 Geyser and Weier also had blood splatters on their clothes despite running into a Walmart to clean themselves off. Weier was pictured with blood soaked on her undershirt while Geyser had it on her coat, according to WISN.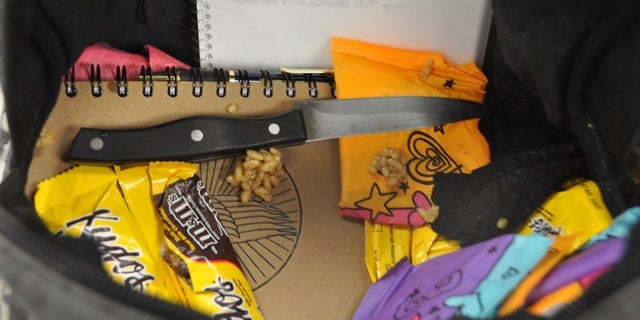 The girls had lured Leutner into a wooded park in Waukesha, a Milwaukee suburb, to carry out the stabbing. Geyser plunged the knife into her sixth-grade classmate as Weier urged her on, investigators said at the time.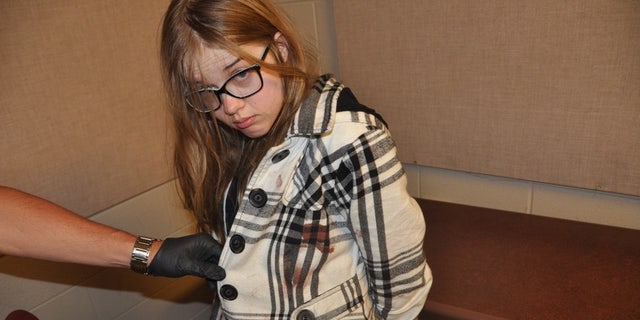 Leutner survived the attack by crawling out of the woods to a path where a bicyclist found her.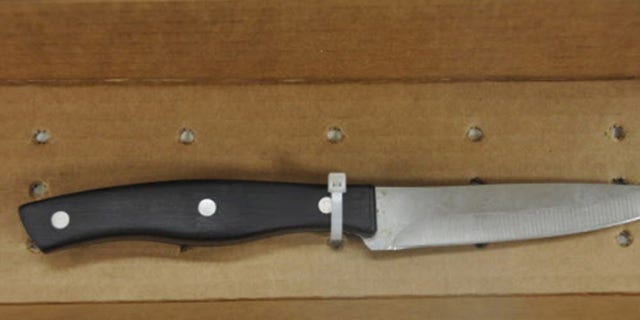 Leutner's mother said the now-high school freshman has 25 uncomfortable scars on her body.
"[Payton is] still red and angry more than three years later. Payton has a lifetime of healing ahead of her," the mother said, according to WISN.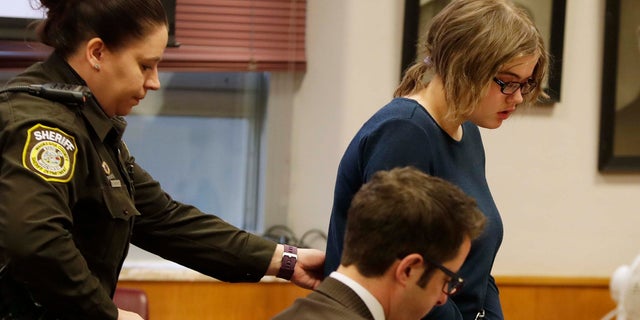 Geyser was ordered to 40 years in a mental hospital in February after pleading guilty to attempted first-degree intentional homicide. Weier, who also pleaded guilty to being a party to attempted second-degree intentional homicide, was sentenced last December to 25 years in a mental hospital, the maximum punishment possible.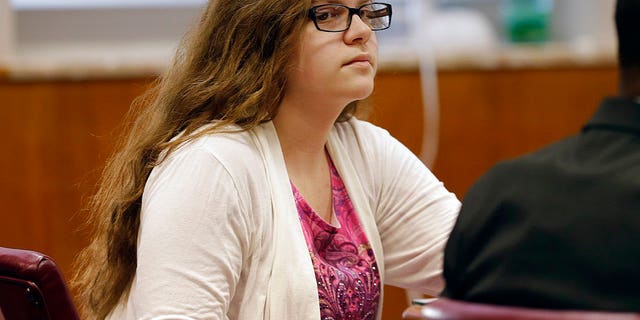 The Associated Press contributed to this report.