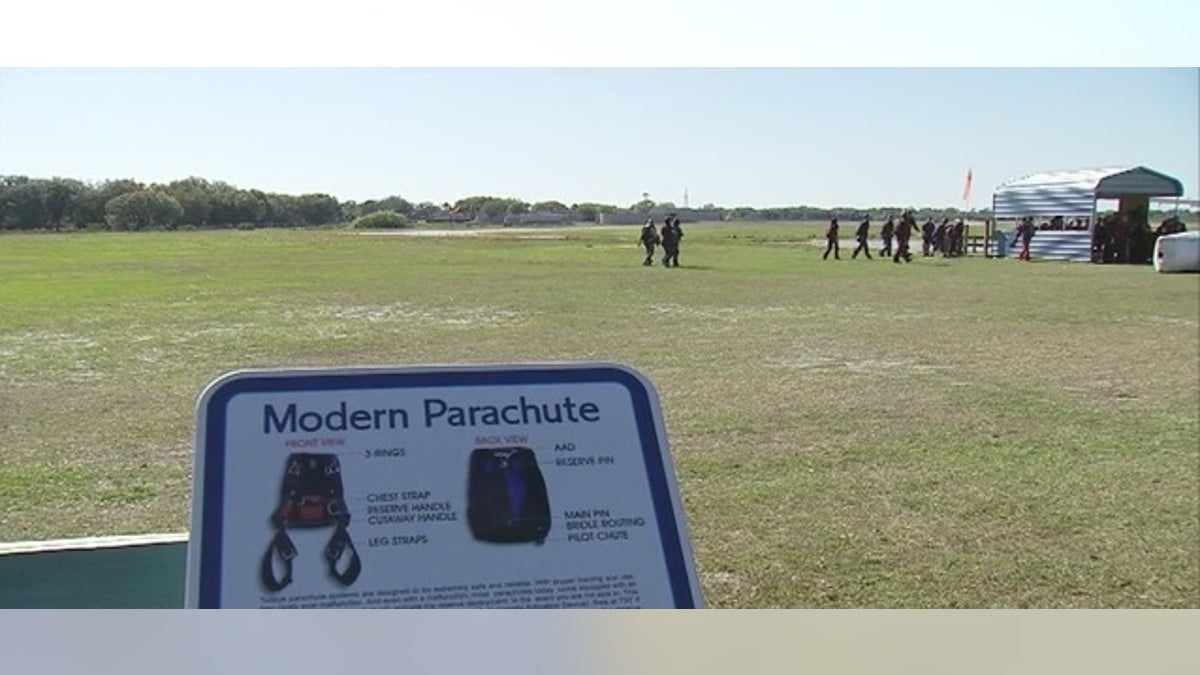 Officials say two skydivers were rushed to a Tampa hospital after a midair collision.
Pasco County Fire Rescue reports in a news release that both skydivers were able to deploy their chutes after crashing into each other during Tuesday's jump.
Officials say one skydiver made it to the drop zone at Skydive City in Zephyrhills. He was airlifted to Tampa General Hospital in serious but stable condition. The second skydiver landed on a county road about 4 miles from the drop zone. He was flown to the hospital in critical condition.
Officials weren't immediately naming the injured skydivers.