Sketch released of fake cop accused of sexually assaulting women in Georgia
Authorities released sketches on Wednesday of a man accused of posing as an officer, pulling two women over and sexually assaulting them hours apart on Atlanta-area roadways last weekend.
In both incidents, police said the fake cop wore a fake badge and had flashing blue lights on top of his car.
"We would like to know who this person is," Sgt. William Delk with the Cobb County Police Department told FOX5 Atlanta. "We really want to get them off the street."
The first incident took place on March 9, when 25-year-old woman said she was stopped by a car around 1 a.m. on Nash Road on the northwest side of Atlanta. The woman said the man got out of his car, approached her and sexually assaulted her.
The woman told Atlanta Police the car was a dark color, and had a blue light bar on the roof, but had no police markings. Less than 4 hours later, a second woman reported a similar assault about 15 miles away.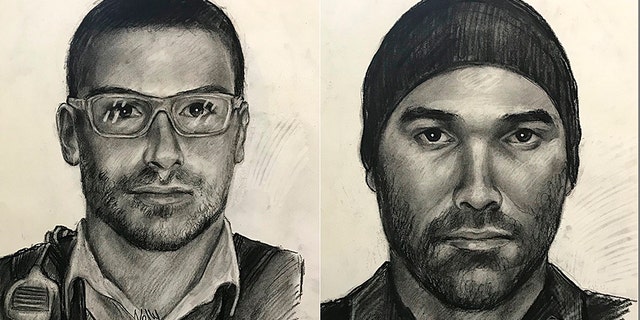 The Cobb County Police Department said the second assault happened around 4:45 a.m. in Marietta, located north of Atlanta, after a woman was pulled over by what she thought was a police vehicle with a light bar on top of it.
FAKE COP PULLING OVER WOMEN, SEXUALLY ASSAULTING THEM, GEORGIA POLICE SAY
After approaching the woman's vehicle, the male suspect "grabbed the victim by her collar and opened her driver door" as she went to get her driver's license.
"He then began to conduct what she thought was a 'pat down' for her ID," police said. "Instead, he began to grope and sexually assault the victim as she sat in her seat. After a brief time, he stopped and let her leave the scene."
Both victims have described the suspect as a white male in his early 30s, around 6 feet fall with a slim to athletic build, according to police.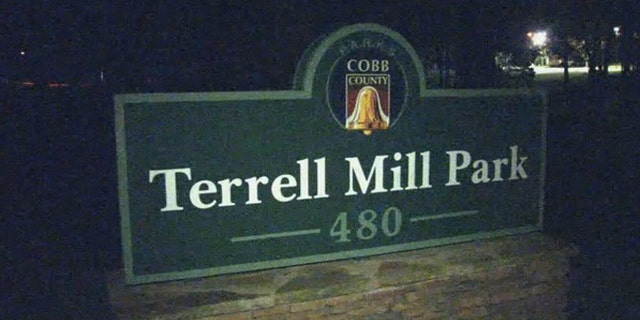 "Someone may recognize this person. Someone may say, 'Yeah, that guy has all this police gear I totally forgotten about him.' And they would give us that tip and they would lead us to the person terrorizing our citizens," Delk said.
Authorities in Cobb County said the uniform combination worn by the suspect does not match any uniform of any law enforcement agency operating in the Atlanta area.
CALIFORNIA BOY, 14, ARRESTED FOR PRETENDING TO BE SHERIFF'S DEPUTY, INITIATED TRAFFIC STOP
"The men and women who actually put the badge on every day and do their job professionally and with integrity and honor, it tarnishes that reputation, it put unnecessary fear and apprehension in that community," Capt. Dan Ferrel with the Cobb County Police Department told FOX5.
Authorities are reminding drivers that if they feel uncomfortable during a traffic stop, they should pull into a well-lit area if possible and call 911 to verify if they are being stopped by a legitimate officer.
"If you are traveling in a vehicle, especially if you are female and you are alone, if you are uncertain if the person behind you is a police officer, turn on your hazard lights, stop in a well-lit area, dial 911 and we will be happy to confirm there is an actual traffic stop on-going," Major Michael O'Connor with the Atlanta Police Department said.