Sinkhole opens outside of Trump's Mar-a-Lago Club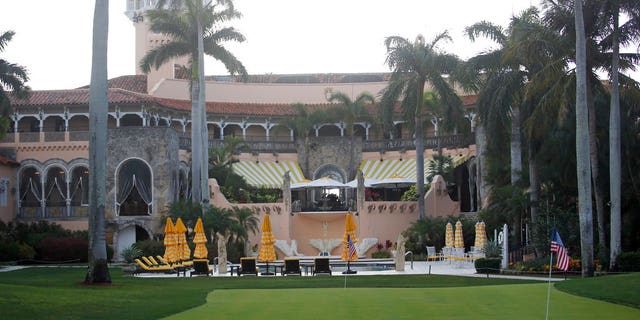 A sinkhole opened outside of President Donald Trump's Mar-a-Lago Club in Palm Beach, Fla., Monday morning, the town said.
A 4-foot-by-4-foot hole appeared in front of the golf club by Southern Boulevard, near a newly installed water main, the town of Palm Beach said in an alert.
West Palm Beach Utilities distribution crews secured the area and is expected to do some "exploratory excavation" at some point of the day. It is unclear if the road was damaged or traffic in the area would be impacted.
AP FACT CHECK: DO TRUMP'S MAR-A-LAGO TRIPS COST $3 MILLION?
Trump has made at least seven weekend trip to Mar-a-Lago since taking office in January. Government watchdogs and Democrats have criticized the president for the trips, claiming each one costs taxpayers $3 million.
Trump held a meeting with Chinese President Xi Jinping at Mar-a-Lago in April.
The president is currently in Israel for his first foreign trip since taking office.