Sheriff's vehicle strikes woman during Stephon Clark protest, dashcam video shows
Authorities in Northern California released dashcam video Monday showing the moment a protester was struck by a sheriff's vehicle during a weekend demonstration sparked by the fatal police shooting of Stephon Clark.

Sacramento County Sheriff Scott Jones said at a news conference he hasn't spoken to the deputy who was driving, but that there was a "high likelihood he didn't know he collided with the protester." The sheriff added the deputy may have been focused on the commotion to his left when he hit 61-year-old Wanda Cleveland.
At the time of the collision, the sheriff's department said demonstrators kicked and pounded both police vehicles as they tried to get through the crowd, which had previously been protesting outside of the nearby sheriff's service station. Around 15 seconds after impact, the video picks up the sounds of the cruiser's back window being smashed in.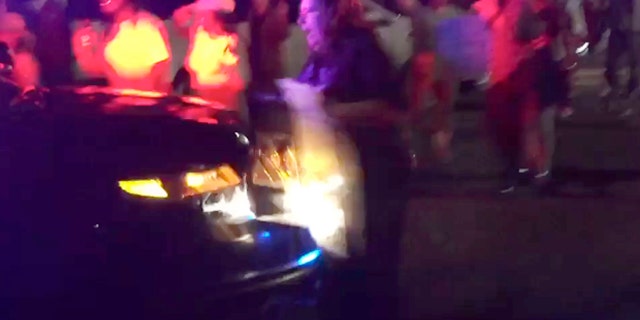 "There's still much aggression along the driver's side of the unit," Jones said.
The California Highway Patrol is investigating the weekend incident, including when the officer drove away after striking Cleveland.
"First of all, hit-and-run is a legal conclusion, obviously, and investigating agencies, all public safety agencies don't have the luxury of coming up with a conclusion first and working backwards like we've seen a lot of in the last couple weeks," Jones said Monday. "So only if the facts support an actual hit-and-run would that be concluded by the CHP."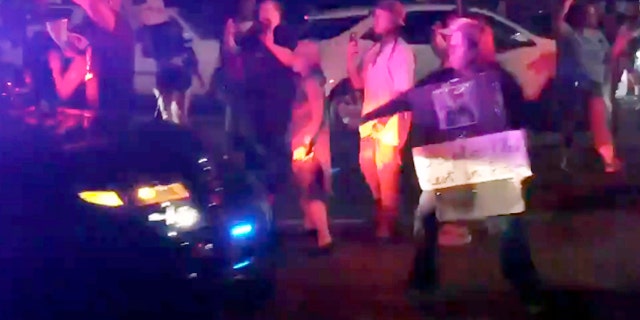 Cleveland told FOX40 on Sunday she remains in pain as she recovers at home. Cleveland also said she's angry.
SACRAMENTO WORKS TO TONE DOWN TENSIONS AMID PROTESTS AFTER STEPHON CLARK SHOOTING
Her attorney told the television station he "applauded" how transparent the sheriff's office has been, but called it a "traumatic" experience for his client, who is considering her legal options.
"You know, there's no disputes that these officers are going to have fear," Mark Reichel said. "There's fear on the part of the officers. Are they allowed to run over a 61-year-old Grandmother who is trying to get out of the street?"
The demonstration on Saturday night followed two weeks of protests over the March 18 death of 22-year-old Stephon Clark, who was shot by Sacramento police responding to a call of someone breaking car windows.
Police said they thought Clark had a gun but only a cellphone was found nearby after the shooting.
Jones said Saturday's incident was "an unfortunate event that punctuated an otherwise fantastic evening," applauding the protesters for remaining mostly peaceful through the demonstration.
CALIFORNIA NURSE CLAIMS HOSPITAL FIRED HER OVER STEPHON CLARK COMMENT
"And by fantastic evening I mean, none of my officers were hurt,  none of the protesters were hurt, they got to protest and have an outlet for their message and anger and emotion in a constructive way," he said.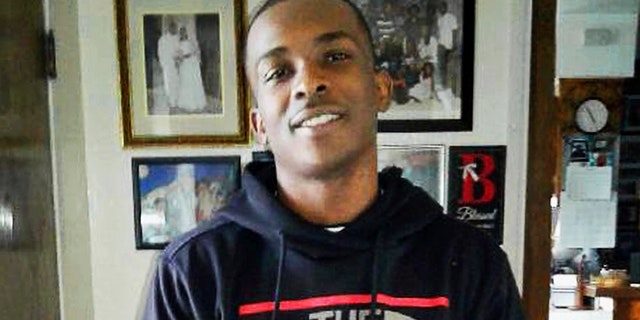 Protests surrounding Clark's shooting will continue this week, as demonstrators will be joining Black Lives Matter Sacramento at the District Attorney's Office Tuesday through Thursday, according to FOX 40.
The Associated Press contributed to this report.