Sheriff bans deputies from working at tent city for illegal immigrant children separated from parents
The El Paso county sheriff has banned his deputies from working off-duty security at the tent city for immigrant children separated from their parents.
Deputies had initially worked guarding equipment last week when the temporary shelter was being built at the Marcelino Point of Entry in Tornillo, Texas.
But when Sheriff Richard Wiles learned that they were going to be used to house children separated from their parents, he canceled permission allowing his deputies to work security moving forward.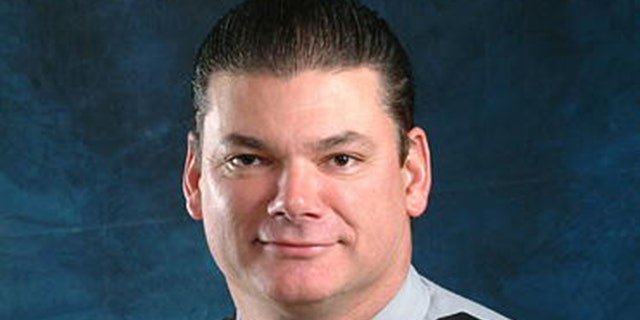 He explained that he was concerned it could hurt the sheriff's office's standing with the local community.
"It was my decision that we not work at those facilities simply because that policy of the Trump administration is not within the values of this organization," Wiles, a Democrat, told Fox29 San Antonio. "And having our employees work there would give an impression to our community that we support that policy."
The off-duty security deal stemmed from an earlier agreement with a company that ran a shelter for unaccompanied immigrant children in Doña Ana County under the Obama administration. Under that deal, the facility at Fort Bliss housed nearly 500 children from Central America. The shelter closed in March 2017.
The difference between the two facilities, Wiles explained, was that the latter houses children who have been forcibly removed from their parents.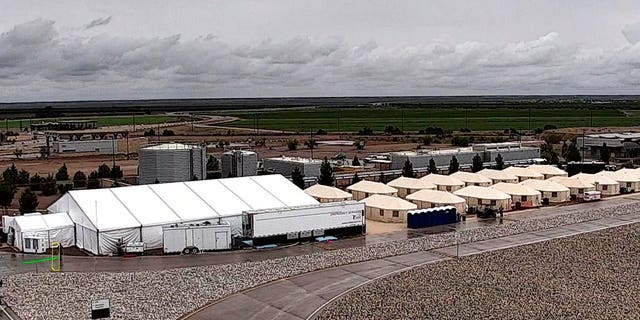 Wiles made the decision while he was attending the National Sheriff's Association conference, where both Jeff Sessions, the attorney general, and Kirstjen Nielsen, the homeland security secretary, spoke.
TRUMP IMMIGRATION ORDER MET WITH SHRUGS AND NEW DEMANDS FROM DEMS: 'THIS ISN'T OVER'
Wiles said he did not attend either Nielsen or Sessions' speeches because he does not agree with the policies.
President Trump signed an executive order Wednesday allowing children to stay with parents who have been caught crossing the border illegally.
The order was signed in the wake of national outrage over the Justice Department's "zero tolerance" policy, which refers all illegal border crossers for prosecution and therefore separates children from their parents.
DOJ EMPLOYEE AMONG THOSE HECKLING DHS BOSS NEILSEN, REPORT SAYS
Democrats however are still unimpressed with the developments, with the likes of Sen. Kamala Harris, D-Calif., saying: "This executive order doesn't fix the crisis. Indefinitely detaining children with their families in camps is inhumane and will not make us safe."
Republicans for their part argue that families are not being held indefinitely, but actually going through due process, while Trump has called for Democrats to negotiate a "real deal" that deals with border security.
Sheriff Wiles said that despite Trump's executive order, his position will likely stay in place.
"Certainly, if they come back to use and they provide us a different environment that we can support, then maybe," he said.
"But quite frankly, I think they have the capacity to provide for security at these facilities without us."