'She seemed empty': Photog recounts how mom accused of killing daughter convinced him to take eerie photos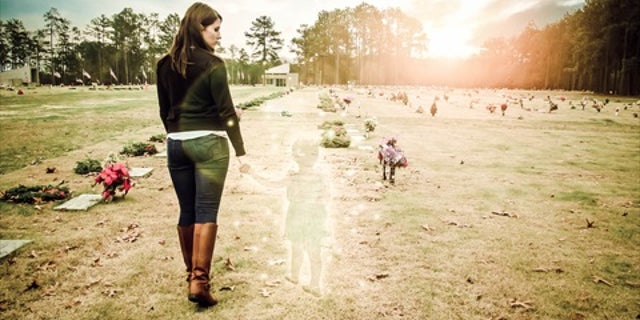 A photographer said Thursday he couldn't bear to charge a grieving mom for special photos showing her dead daughter floating angelically behind her as she mourned graveside, but now that the woman has been charged with murder, he's angry that she fooled him.
Each of the photos shows the mother in a cemetery, with a faded, almost ghostly image of her daughter next to her. The photographer, Sunny Jo, agreed to add in older photos of the little girl digitally.
"I regret that I'm attached to a situation that is so evil, and is so vile," Sunny Jo told Fox News. "She seemed like a grieving mother."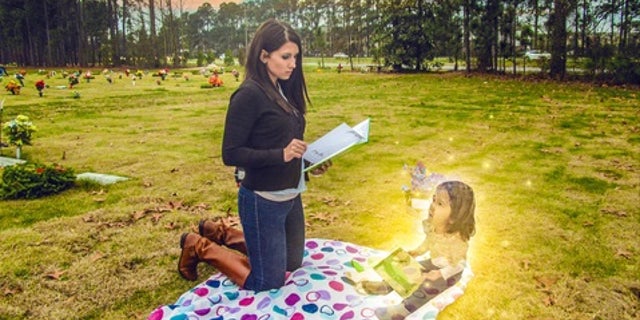 Jeanie Ditty, a 23-year-old soldier stationed at Fort Bragg in North Carolina, faces charges including first-degree murder and negligent child abuse in the death of her daughter, Macy Grace. Ditty's live-in boyfriend, 32-year-old Zachary Keefer, faces the same charges.
The girl had arrived at the hospital in December with bruises all over her body consistent with child abuse, police said. She died within days.
Exactly one month later, Sunny Jo said Ditty approached him and told a much different story. The mom claimed her daughter died after she choked on a banana, he said.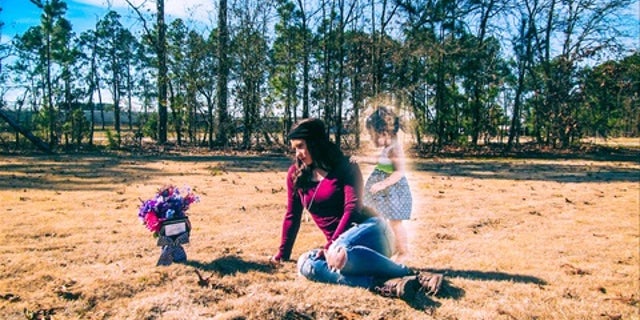 When he heard her story, he agreed to take the photos and refused to let her pay for them, not knowing she would soon face murder charges. He said he wanted "to give her some peace... I was fooled."
Now he says the story has kept him up at night. "She seemed empty. No emotion. Not overly dramatic, and not happy."
Ditty showed the photographer photos from when Mary Grace was alive, and he agreed to incorporate them into the new images. In one, the mom appears to read the Shel Silverstein book "The Giving Tree" to her daughter.
Police arrested Ditty last week, after investigators concluded the girl's death was a homicide. It's unclear if either she or her boyfriend has entered a plea.