Shark sightings close beaches at NYC's Coney Island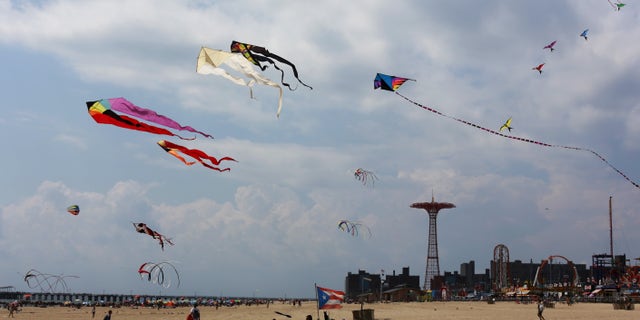 NEWYou can now listen to Fox News articles!
New York City closed parts of Coney Island to swimmers Tuesday after sharks were spotted swimming off the beach.
The Parks Department shuttered specific stretches of the shoreline "out of an abundance of safety" after "suspected shark" sightings were reported, the agency said.
Lifeguards were ordered to keep the waters clear of humans, as officials determine if the sightings are indeed sharks, or some other type of ocean creature.
A Parks source said that there has not been a shark attack "in recent memory" in New York waters.
It's not uncommon for juvenile sharks to be spotted swimming around the shoreline and near piers on Coney Island.