Shark bites kiteboarder's leg in latest Hawaii attack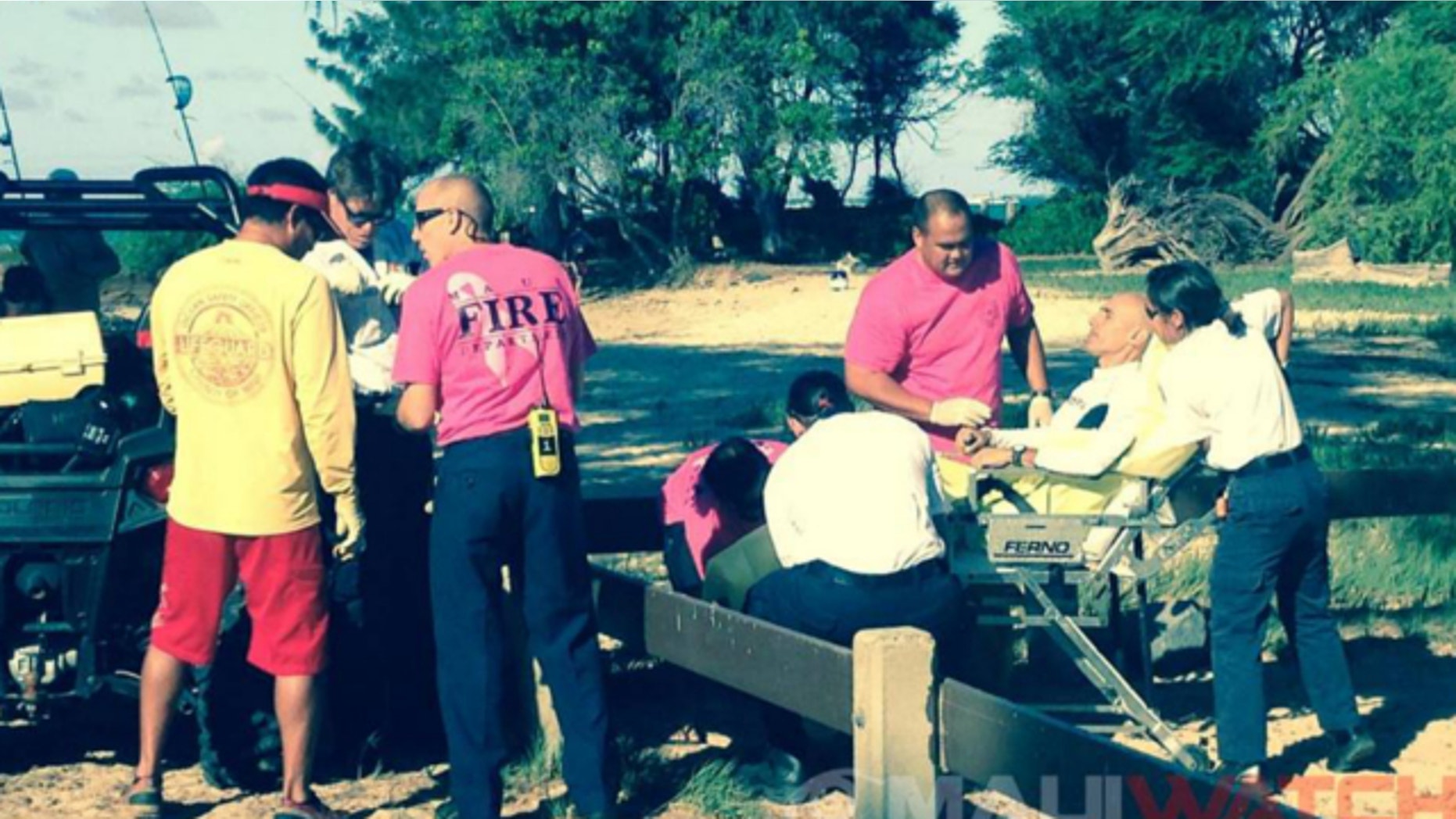 Maui and state officials say a kiteboarder was bit by a shark while 300 yards offshore at Kaa Point.
The state Department of Land and Natural Resources said Thursday the man was bit at around 3:20 p.m. He had fallen in the water and was holding on to his board at the time.
The Maui Fire Department says the patient was alert and returned to shore on his kiteboard. Lifeguards helped him dress a wound on his right calf and small cuts on his heel.
Rescue personnel took him to Maui Memorial Hospital in stable condition.
Lifeguards saw a 12-to- 15 foot tiger shark in the water when they surveyed the area on jet skis.
Officials closed the beach a mile in either direction.
The Associated Press contributed to this report.