Sex assault victim of ex-Olympic doctor Nassar was billed for exams where she was assaulted
A 15-year-old girl who was possibly the last person to be treated by former gymnastics doctor Larry Nassar before he was fired by Michigan State University disclosed in court on Monday that her family is still receiving medical bills from the appointments where she was sexually assaulted.
Emma Ann Miller, 15, told a courtroom during her victim impact statement at Nassar's sentencing hearing her last appointment with the former USA Gymnastics national team doctor was in August 2016, before he was fired by the school.
"I'm possibly the last child he will ever assault," she told the courtroom while maintaining her composure.
Miller described being abused in a supply closet, adding that MSU College of Osteopathic Medicine still has her family on the hook for those appointments.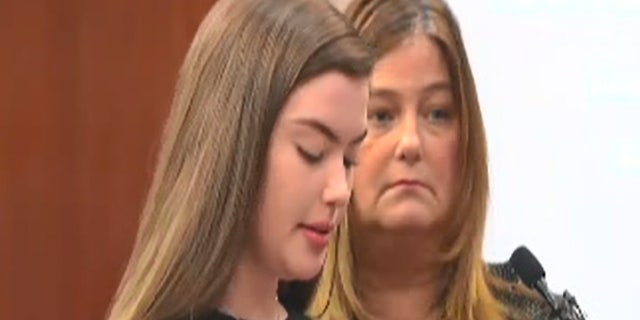 "My mom is still getting billed for appointments where I was sexually assaulted," she told the courtroom.
USA GYMNASTICS BOARD MEMBERS RESIGN AMID NASSAR SEXUAL ASSAULT SCANDAL
The 15-year-old also detailed how she thought she mattered to Nassar, and how he put her picture on his wall alongside other Olympians he treated.
"I have never wanted to hate someone in my life, but my hate for you is uncontrollable," she told the 54 year-old, who pleaded guilty in November to multiple counts of sexual assault.
More than 80 girls and women, including some Olympians, gave statements at last week's sentencing for Nassar, who worked at MSU and as a team doctor for USA Gymnastics.
NASSAR SCANDAL HAS MICHIGAN STATE PRESIDENT FACING CALL TO RESIGN
Miller used her time in the courtroom to tell Nassar to redeem some of his actions, by providing "who knew what, and when" at Michigan State and USA Gymnastics and to detail any missed opportunities that may have stopped him.
"If you want to salvage yourself, you need to begin the reformation process, you need to do redeeming acts," she said.
"Just remember, Larry, it's never too late to do the right thing," Miller added.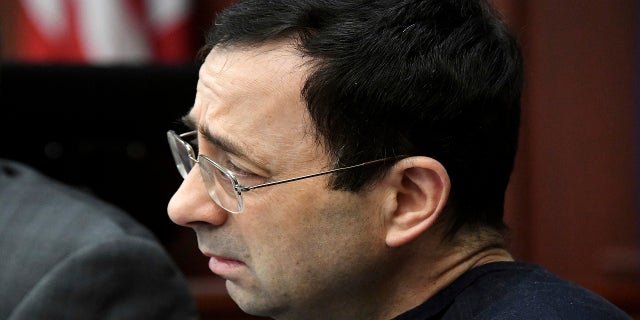 A Michigan State spokesman told the Associated Press that Miller's comments are being looked into, and patients of Nassar's "will not be billed." Officials at the school are under fire for not doing enough to stop Nassar years ago.
On Saturday, an MSU trustee called for the university president to quit over the school's handling of the sexual assault scandal involving Nassar.
Trustee Mitch Lyons issued a statement breaking ranks with the board, which had said a day earlier that it supported President Lou Anna Simon.
"I do not agree with our statement of support for President Simon," Lyons told the Detroit Free Press. "As I expressed repeatedly to fellow board members during our discussion Friday, I don't believe President Simon can survive the public outcry that has been generated by this tragedy and even less so after hearing the testimony of these brave survivors of Larry Nassar's abuse."
MICHIGAN STATE UNIVERSITY OFFICIALS KNEW OF NASSAR SEX ABUSE ALLEGATIONS, BUT FAILED TO STOP HIM, REPORT SAYS
In a statement responding to Lyons, Board of Trustees Chairman Brian Breslin said that all the other trustees continue to support Simon.
"The Board of Trustees shares the outrage of the survivors over the egregious crimes committed by Larry Nassar on the campus of Michigan State University and in his work outside the university with USA Gymnastics and other organizations. The stories told in court this week are heartbreaking," Breslin said.
The Associated Press contributed to this report.