Seventh body found in rubble of Maryland house explosion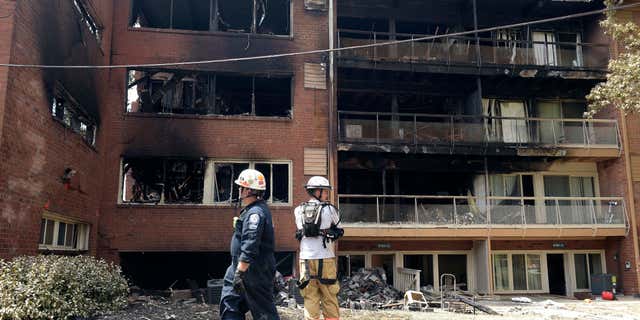 SILVER SPRING, Md. – Police in Maryland say a seventh body has been found in the debris of an explosion and fire in an apartment complex.
Montgomery County Police said in a news release that the body was found Tuesday in one of the buildings.
The explosion on Aug. 10 in Silver Spring sent debris hundreds of feet, and people more than a mile away reported the blast was strong enough to shake their homes. More than 30 people were injured, including three firefighters.
Police have not identified those killed. Their bodies have been taken to the Office of the Chief Medical Examiner in Baltimore. Search efforts will resume tomorrow.
Local police and fire departments, plus the Bureau of Alcohol, Tobacco, Firearms and Explosives, are continuing their investigation into the cause of the fire.