Senate 'Gang of Six' seek $4.7T in deficit cuts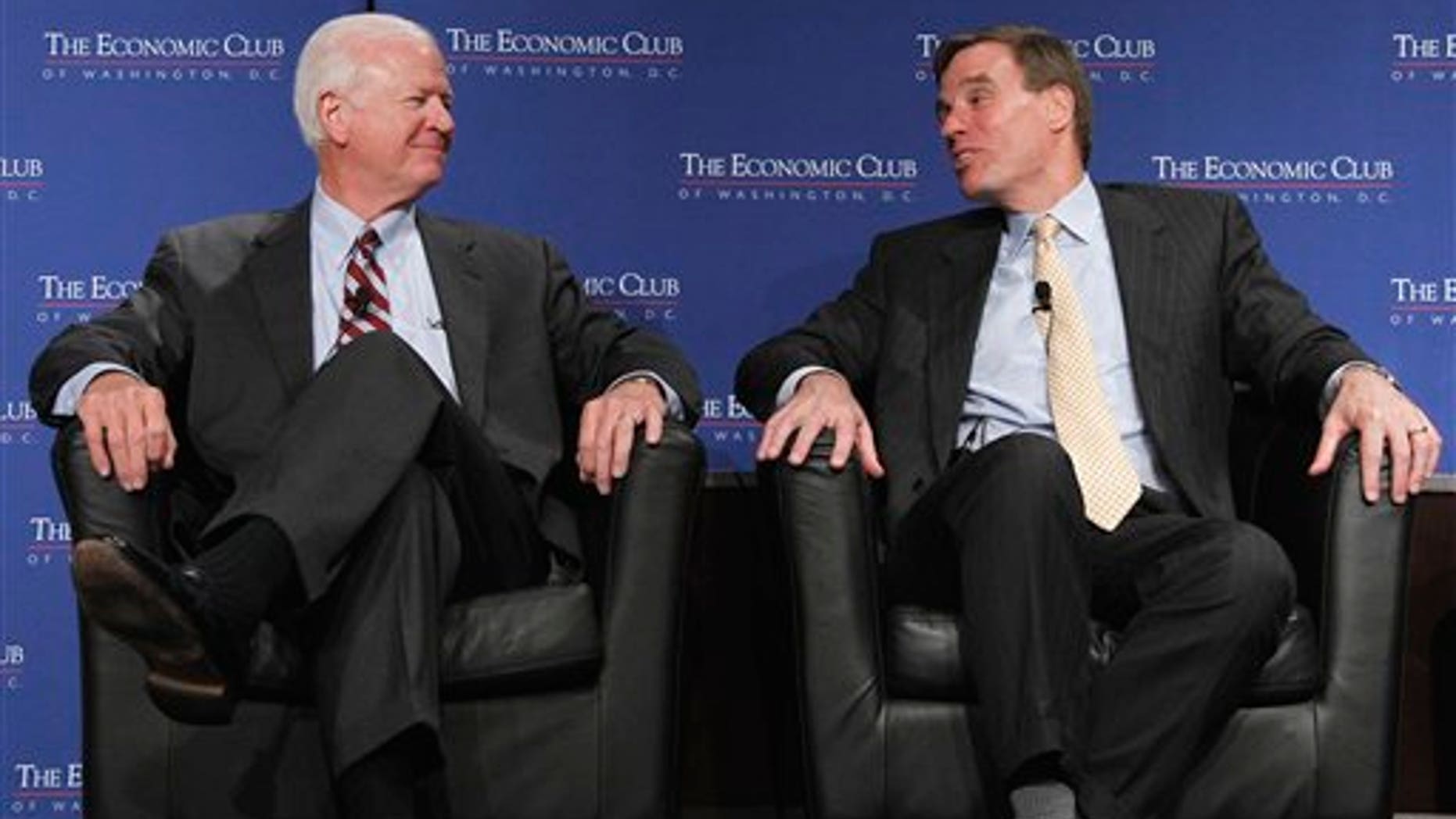 WASHINGTON – A member of the "Gang of Six" senators working on a bipartisan plan to wrestle the deficit under control said Wednesday that the group has identified $4.7 trillion in spending cuts and revenue increases over the next decade.
Sen. Saxby Chambliss, R-Ga., told a gathering of economists in Washington that there's no agreement on the plan but that the deficit savings could be ever higher — up to $6 trillion — if the plan boosts economic growth and tax revenues.
The group has been toiling for months to produce a plan in hopes that it might gain momentum in the Senate and serve as the basis for a long-term solution to the nation's chronic debt woes. But they've failed to seal an agreement so far. The focus in Washington has instead shifted to negotiations led by Vice President Joe Biden that includes key lawmakers.
The Senate group, which includes several members of President Barack Obama's fiscal commission, suffered a major setback last month when Tom Coburn, R-Okla., dropped out.
The idea driving the Gang of Six is that an agreement within the group — whose members include a leading liberal in Dick Durbin, D-Ill., and one of the most prominent conservatives in Coburn — would provide the catalyst to swing dozens more senators behind their work.
The Gang of Six, now down to five, is trying to craft a deficit-slashing plan along the lines of the 10-year, $4 trillion package that Obama's deficit commission put together last year. Basically, that plan called for $1 in higher taxes in exchange for every $3 in cuts to government spending and benefit programs. The nation's $14.3 trillion debt would continue to grow, but at a much slower pace.
There's a lot in there that we don't like," Chambliss said. "But there's an awful lot in there that we do like."
The reason the group's proposal reaps greater savings than the Obama commission plan is that it covers a slightly different time period.
The commission plan got good reviews from deficit hawks but an icy reception from the White House and leaders in both parties.
Coburn appeared with Virginia Democrat Mark Warner before the The Economic Club of Washington.