Second police officer dies in Florida shooting
A second Florida police officer died Saturday after he and a colleague were shot while scuffling with a suspect.
The Kissimmee Police Department issued a statement late Saturday afternoon saying Sgt. Richard "Sam" Howard had died of his injuries. His colleague, Officer Matthew Baxter, died Friday night.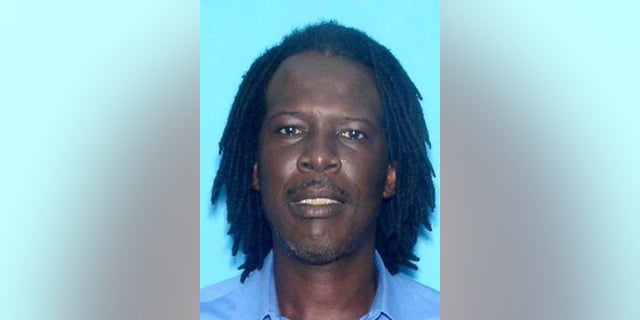 Everett Glen Miller, 45, has been charged with first-degree murder in the shooting death of Baxter, Kissimmee Police Chief Jeff O'Dell said earlier Saturday at a news conference.
O'Dell said it does not appear that Miller, a Marine veteran, has an extensive criminal history but authorities are still investigating.
TOTAL OF 6 POLICE OFFICERS SHOT IN FLORIDA, PENNSYLVANIA
The two officers were in the Palmway and Cypress area of Kissimmee checking out a report of a suspicious person at approximately 9:27 p.m. Soon afterward, a 911 call came in, saying the officers had been shot, O'Dell said.
The officers did not return fire, and it appears they were surprised, the police chief said, adding that authorities are still talking to witnesses to determine the timeline of events.
Sheriff's deputies with a neighboring law enforcement agency later tracked Miller down to a bar and approached him. Miller started reaching toward his waistband when the deputies tackled and subdued him, O'Dell said.
"They were extremely brave and heroic actions were taken by the deputies," O'Dell said.
The police chief said Miller would be taken to jail wearing the fallen officer's handcuffs.
Authorities originally said they believed there were four suspects, but O'Dell said no others arrests were anticipated.
POLICE OFFICER SHOT IN NEW YORK CITY RESPONDING TO CALL
"We've got to come together as a nation and get our community involved," O'Dell said of the police shooting.
Both officers are husbands and have children. Baxter was married to another Kissimmee police officer.
O'Dell said he has been in contact with Florida Gov. Rick Scott and Attorney General Pam Bondi. President Donald Trump tweeted early Friday: "My thoughts and prayers are with the @KissimmeePolice and their loved ones. We are with you! "
Also on Friday night, two police officers were shot in Jacksonville, Fla., and two state troopers were shot in Pennsylvania. The shootings are not related, authorities said.
The Associated Press contributed to this report.