Second member of Cuban 5 spy ring released from US prison, will be deported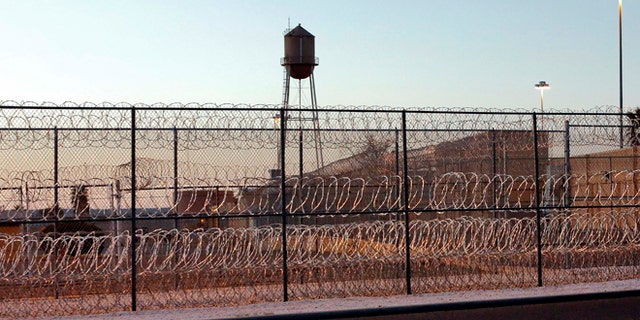 NEWYou can now listen to Fox News articles!
MIAMI – A second member of the "Cuban Five" spy ring was released Thursday from a U.S. prison after spending more than 15 years behind bars.
Fifty-year-old Fernando Gonzalez -- known to U.S. authorities by his alias, Ruben Campa -- completed his sentence at 4 a.m. local time a prison in Safford, Ariz., Bureau of Prisons spokesman Chris Burke said.
Gonzalez was turned over immediately to immigration officials. He will be deported to Cuba as soon as possible, said Michelle Alvarez, spokeswoman for the Miami U.S. Attorney's Office. The timing of his departure wasn't immediately clear.
The five men, who are hailed as heroes in Cuba, were convicted in 2001 in Miami on charges including conspiracy and failure to register as foreign agents in the U.S. They were known as part of the "Wasp Network" sent by Cuba's then-President Fidel Castro to spy in South Florida.
Trial testimony showed they sought to infiltrate military bases, including the headquarters of the U.S. Southern Command and installations in the Florida Keys. They also kept tabs on Cuban exiles opposed to the communist government in Havana and sought to place operatives inside campaigns of U.S. politicians opposed to that government, prosecutors said.
Havana maintains that the agents posed no threat to U.S. sovereignty and were only monitoring militant exiles to prevent terrorist attacks in Cuba, the best known of which was a series of bombings of Havana hotels that killed an Italian tourist in 1997. Cuban leaders regularly call for the men to be released.
Cuba announced a concert Saturday night at the University of Havana in honor of the five men, though it was not immediately clear whether Gonzalez would be in Cuba by then.
The Communist Party newspaper Granma published interviews Thursday with two of Gonzalez's friends back home. Rafael Hojas said the two knew each other as young students and crossed paths on international missions in Africa.
"I hope he spends as little time as possible in an immigration jail and can enjoy as soon as possible his mother, his wife, his family, and we'll see when we might be able to meet," Hojas was quoted as saying.
The Cuban Five have sometimes been linked to the case of American Alan Gross, who has spent four years in a Cuban prison after he was arrested while working covertly to set up Internet access for the island's Jewish community. He was working as a subcontractor for the U.S. Agency for International Development, which Cuba considers bent on undermining its government.
Cuba has suggested it might swap Gross for the Cuban Five -- now down to three -- but Washington has rejected any such deal.
Gonzalez was originally sentenced to 19 years but had his prison term reduced after the 11th U.S. Circuit Court of Appeals said he was wrongly labeled a supervisor of other spies for certain activities. Two others also had their prison sentences reduced by that same court order, including 55-year-old Antonio Guerrero, who is set for release in September 2017.
Rene Gonzalez, who is not related to Fernando Gonzalez, finished his prison sentence in 2011 but spent more than a year on probation in the U.S. until a judge allowed him to return to Cuba. Rene Gonzalez, a Chicago native, had dual U.S.-Cuban citizenship, and he renounced his U.S. citizenship after returning to Havana.
One of the five, Gerardo Hernandez, is serving a life prison sentence for murder conspiracy for his role in the 1996 killings of four "Brothers to the Rescue" pilots whose planes were shot down by Cuban fighter jets. The organization dropped pro-democracy leaflets over Cuba and assisted Cuban migrants trying to reach the U.S.