Second-floor collapse at Pennsylvania off-campus party injures 12: police
Injuries ranged from minor to serious
Twelve people were hurt Saturday night after the second floor of a three-story apartment building collapsed during an off-campus Indiana University of Pennsylvania party, officials say.
Members of Pennsylvania state police, fire and emergency medical services agencies responded to Elm by Traverse Commons complex in White Township just before midnight, which is about a mile off campus.
The first state trooper on the scene encountered a large group of people outside and was approached by a woman with a cut on her right wrist. Additional frantic people approached the trooper and detailed the floor collapse.
"It is unknown exactly how many people were inside the apartment at the time of the floor collapse," Pennsylvania State Police Trooper Clifford Greenfield told Fox News Digital.
EXPLOSION AT R.M. PALMER CHOCOLATE FACTORY IN PENNSYLVANIA LEAVES 4 DEAD, 3 STILL MISSING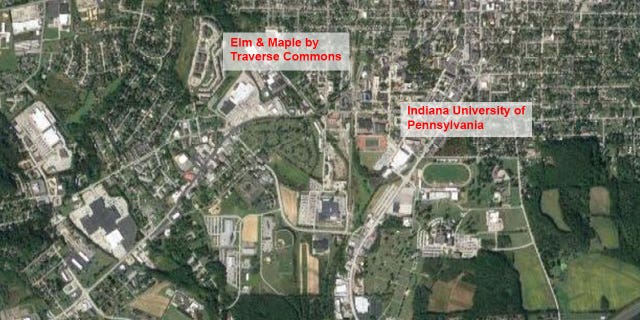 Those still inside the apartment were assisted out through a broken first-floor window.
Indiana Fire Association searched the building and did not find anyone trapped.
Injuries ranged from minor to serious. Many of them occurred when people were exiting the building through the broken first-floor window.
Of the 12 people treated on scene, seven were taken to a local hospital for further treatment. One injured was believed to have been taken to a hospital by a private vehicle.
PENNSYLVANIA POLICE RESPOND TO 'SCREAMING' IN HOUSE KNOWN FOR 'DRAMA,' FIND CHILD LOCKED IN DOG CAGE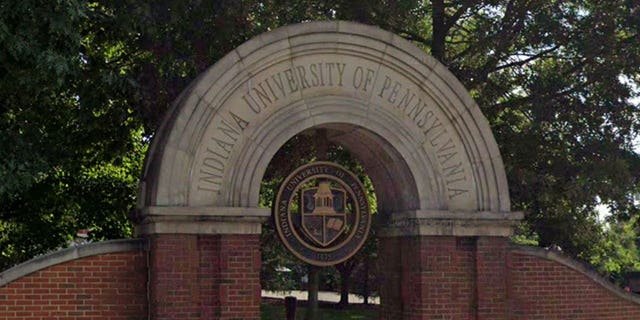 CLICK HERE TO GET THE FOX NEWS APP
The apartment has been secured by complex management to prevent reentry.
"We don't know how many involved in this incident are IUP students. As we find out that information, IUP will provide appropriate support to our students and to their families, including temporary housing if needed," Michelle Fryling, executive director of media relations for Indiana University of Pennsylvania, told Fox News Digital.
This weekend is reportedly known as "IUPatty's weekend," a delayed St. Patrick's Day celebration by college-age revelers, according to the Pittsburgh Tribune-Review. The annual student-planned weekend not associated with the university is a time state and local police boost traffic enforcement and roving patrols.