Protesters demand California Democratic megadonor Ed Buck's arrest amid second man found dead in his apartment
NEWYou can now listen to Fox News articles!
Protests erupted Tuesday outside the West Hollywood home of prominent Democratic donor Ed Buck, with activists calling for Buck's arrest after a man was found dead in the apartment early Monday -- 17 months after a deceased male escort was discovered there.
"Arrest Ed Buck, prosecute Ed Buck, and then a jury needs to convict Ed Buck," activist Jasmyne Cannick said to the crowd gathering outside the California apartment Monday night. "This man has had two dead bodies in his house, and he is still in his house."
Said another demonstrator: "This man is a danger to our community."
Neighbors of Buck's, who were drawn out of their homes as a result of the protest, said they have the same questions as everyone else and have made their own calls to police, according to FOX11.
Attorney Seymour Amster, Buck's attorney, confirmed the most recent death to Fox News and said the unidentified victim was a "longtime friend" who had known Buck for 25 years. Amster said the victim "reached out for [Buck's] help" Sunday night and began acting "in a bizarre way" after he arrived at Buck's apartment.
"As far as we're concerned, this is an accidental death," said Amster, who added police had released the scene and Buck was not under arrest.
The man's identity and cause of death have not been released.
"The Los Angeles County Sheriff's Homicide Bureau has responded to the location and Investigators are conducting a thorough investigation," police said in a statement obtained by Fox News.
A resident who lives in the area told KTLA she was walking her dogs around 12:15 a.m. Monday when she saw the individual enter Buck's home.
"I woke up to find out that he didn't come out," she told the station.
The Sheriff's Office also said they are now taking a second look at the death of Gemmel Moore -- the male escort whose body was found in Buck's apartment in July 2017 -- in the wake of Monday's discovery.
PROSECUTORS DECLINE TO FILE CHARGES AGAINST DEM DONOR IN FATAL OVERDOSE
Buck, a well-known figure in LGBT political circles, has given more than $500,000 to a range of Democratic groups and candidates — including former President Barack Obama, former Secretary of State Hillary Clinton and Los Angeles Mayor Eric Garcetti.
In July of last year, prosecutors declined to file charges against Buck in the death of Moore. According to a coroner's report, Buck's apartment was full of drug paraphernalia, including 24 syringes containing brown residue, five glass pipes with white residue and burn marks, a plastic straw with possible white residue, clear plastic bags with white powdery residue and a clear plastic bag containing a piece of crystal-like substance.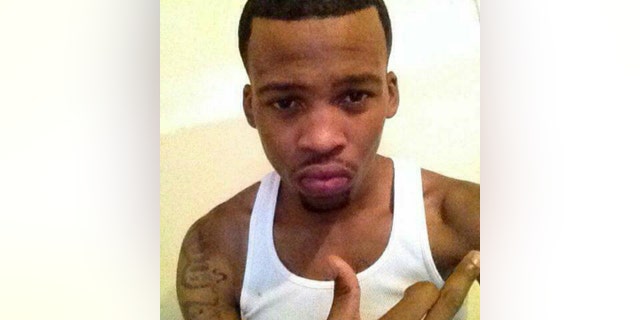 Moore's death initially was ruled an accidental methamphetamine overdose, but the Los Angeles County Sheriff's Office re-opened the investigation after writings in Moore's journal implicated Buck in his drug use.
SOME DEMS DISAVOW MEGADONOR AMID PROBE OF MALE ESCORT'S DEATH
In a December 2016 entry, Moore wrote: "I've become addicted to drugs and the worst one at that. Ed Buck is the one to thank. He gave me my first injection of crystal meth it was very painful, but after all the troubles, I became addicted…"
In his final entry, on Dec. 3, 2016, Moore wrote: "If it didn't hurt so bad, I'd kill myself, but I'll let Ed Buck do it for now."
At the time, Amster told Fox News the investigation into Moore's death had "turned into an attack on Mr. Buck's personal life."
CLICK HERE TO GET THE FOX NEWS APP
"This was an accidental overdose that Ed Buck had nothing to do with and it's a tragedy," Amster told Fox News after prosecutors declined to file charges.
After Fox News reported on the investigation, at least six Democrats in California and Arizona confirmed they had returned or redirected donations from Buck.
Fox News' Christopher Carbone contributed to this report.