Seattle's tunnel boring machine Bertha reaches end of long, troubled journey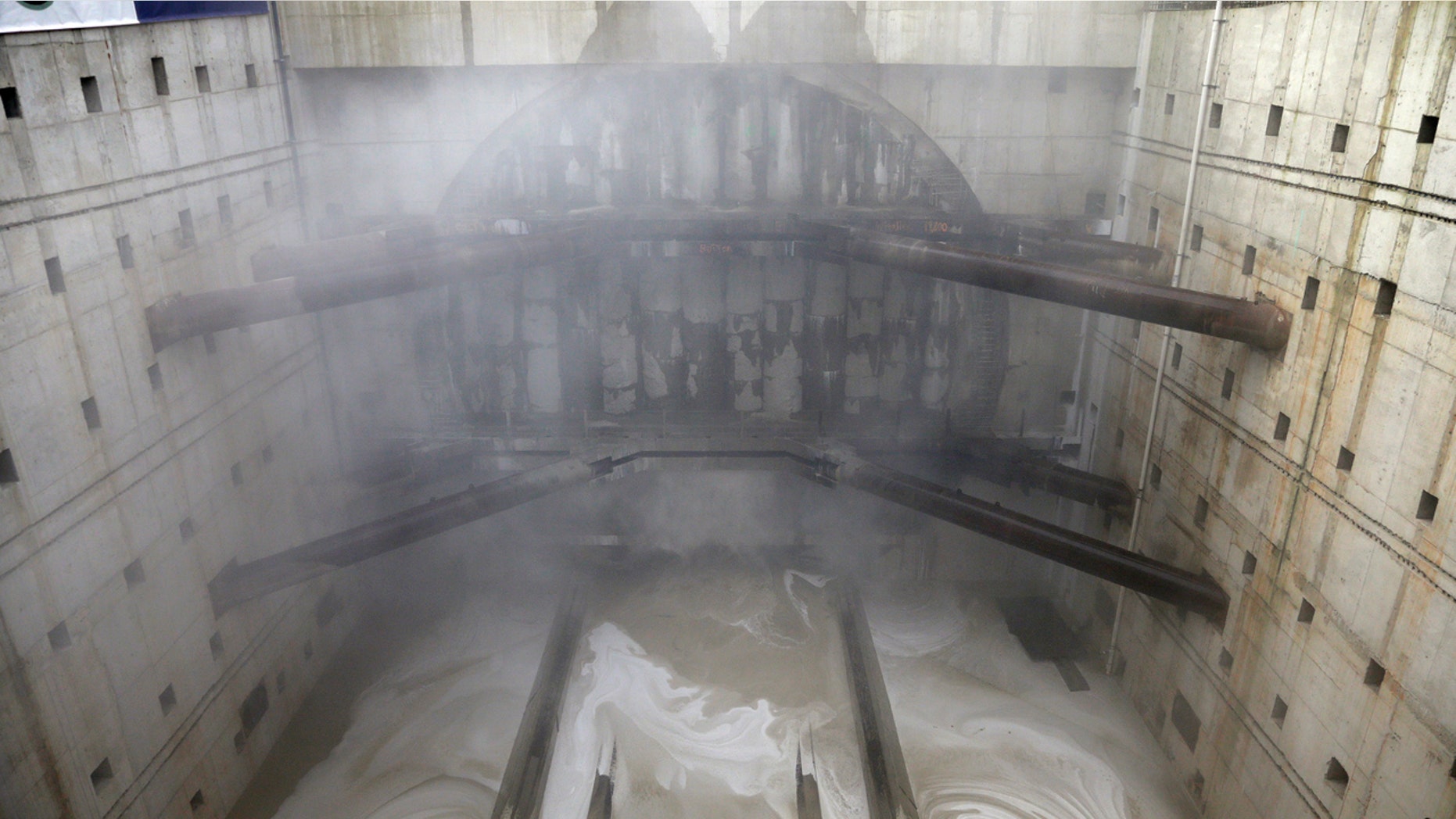 SEATTLE – With a cloud of dust, Bertha — Seattle's tunnel boring machine — reached the end of her long, troubled journey, a milestone in a multibillion-dollar project to replace an aging highway hugging the city's waterfront.
Bertha, the machine digging a 1.75 mile tunnel under Seattle to replace a waterfront bridge with an underground roadway, had just 30 feet of mining left at the beginning of the day Tuesday.
Social media users posted memes about the time it took to reach this moment, when the giant machine cut through the final pieces of concrete in a 5-foot wall, filling the air with dust.
"Today is a major construction milestone in our plan to reclaim Seattle's waterfront," Mayor Ed Murray said. "We will build a waterfront for pedestrians, transit and sensible car trips without a freeway wall casting a shadow over our vision of a well-connected 21st century city."
The final stretch
Mining started around 8 a.m. Three hours later, Seattle Tunnel Partners said there was less than a foot of mining left. At that point, Bertha was moving at a rate of 5 mm per minute.
Dust obscured the view of Bertha's final stretch, but you could hear pieces of concrete falling as the machine broke through a five-foot concrete wall.
At 11:30 a.m., Bertha tweeted that the cutterhead had broken through and was visible.
What's next?
Crews will break down Bertha as others prepare the inside of the tunnel to handle double-decker lanes of an underground highway that will replace the Alaskan Way Viaduct, which was damaged in a 2001 earthquake. The $3.1 billion tunnel is set to open in 2019, four years behind schedule. The original completion date was in 2015.
Proponents say the viaduct will no longer wall off Puget Sound. Some conservative lawmakers slammed the project as an expensive vanity project, and environmentalists objected to building another highway in Seattle.