Seattle's 'man in tree' charged in sequoia standoff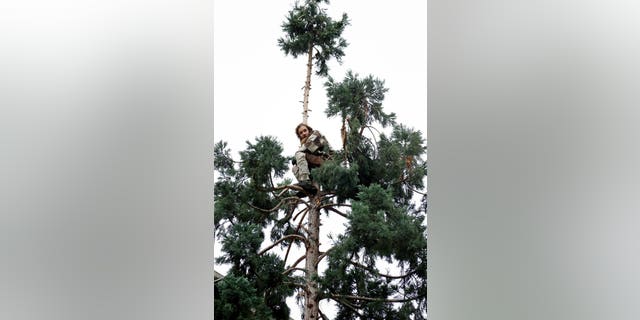 Authorities say the 25-hour saga of a man who refused to come down from a giant sequoia tree in downtown Seattle was "an incalculable waste of time and services."
Cody Lee Miller was formally charged Monday with malicious mischief and assault after he climbed to the top of the 90-foot tree on March 22 and remained there for about 25 hours, ignoring police efforts to coax him down.
He threw apples and branches at responders. The drama sparked intense interest on social media, with new Twitter accounts and the hashtag #ManInTree trending.
Court documents say the standoff caused about $8,000 in damage to the tree. Efforts to find an attorney for Miller were not immediately successful Tuesday.
Miller is scheduled to be arraigned April 11. He's being held on $50,000 bail. If he makes bail he's ordered to have no contact with the tree.