Searchers find cellphone where SUV went off California cliff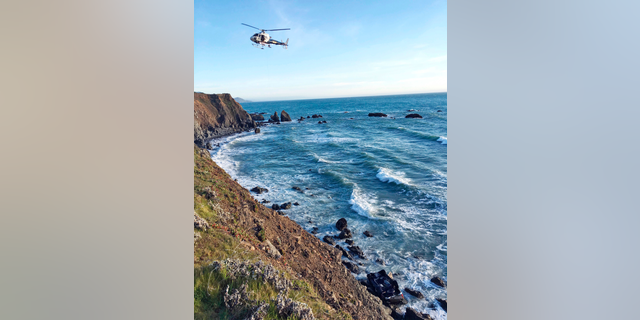 NEWYou can now listen to Fox News articles!
MENDOCINO, Calif. – Searchers looking for three missing children whose family's SUV plunged off a Northern California cliff have found a cellphone that could have belonged to a member of the large brood.
There was no sign of the siblings who were missing but presumed dead in the crash that killed Sarah and Jennifer Hart and three of their other adopted children. Five bodies were found March 26 near Mendocino, a few days after Washington state authorities began investigating the Harts for possible child neglect.
Dozens of people combed miles (kilometers) of coastline Wednesday. The Mendocino County sheriff's office told Portland, Oregon, TV station KOIN that a searcher found a cellphone that was being analyzed.
Authorities have said that data from the vehicle's software suggested the crash was deliberate. They said the SUV had stopped at a coastal highway overlook before speeding straight off the cliff and plummeting 100 feet (31 meters) into the rocky Pacific Ocean below.
Mendocino County Sheriff Tom Allman told HLN : "I'm calling it a crime."
Sarah Hart pleaded guilty in 2011 to a domestic assault charge in Minnesota over what she said was a spanking given to one of her children.
Bruce and Dana DeKalb, the family's next-door neighbors in Woodland, Washington, called child welfare officials two weeks ago because the couple's 15-year-old son, Devonte, had been coming over to their house almost every day for a week, asking for food.
Dana DeKalb said Devonte told her his parents were "punishing them by withholding food." The boy asked her to leave food in a box by the fence for him, she said.
Devonte, a black boy who is still missing, drew national attention after he was photographed in tears while hugging a white police officer during a 2014 protest.