Search under way for Indiana inmate who jumped out of hospital window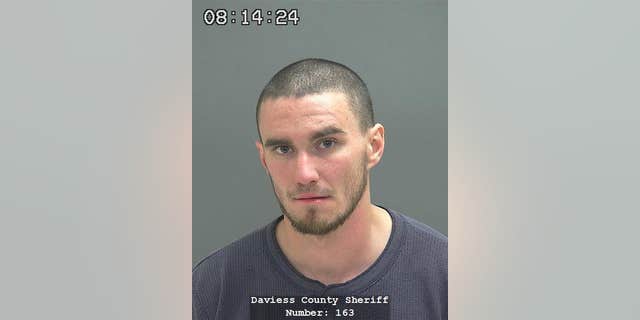 NEWYou can now listen to Fox News articles!
Officials launched a search operation in southern Indiana Monday night after they said an inmate jumped out of the window of a hospital where he was in custody.
Shane Cates, 23, escaped from a second story window at Daviess Community Hospital in the city of Washington, the sheriff's office reports. He had been booked in December on a charge of felony battery causing injury.
It's unclear why he'd been transferred to the hospital. Officers scoured the area after he escaped but could not find him, the sheriff's office adds.
Cates was last seen wearing, a white top, green jail pants and blue shoes, according to WTHI. He is 5 feet 8 inches tall, weighing 160 pounds with brown hair and hazel eyes.
Washington, Ind. is 100 miles southwest of Indianapolis.