Search suspended for 14-month-old boy after mother found dead; illegal-immigrant boyfriend suspected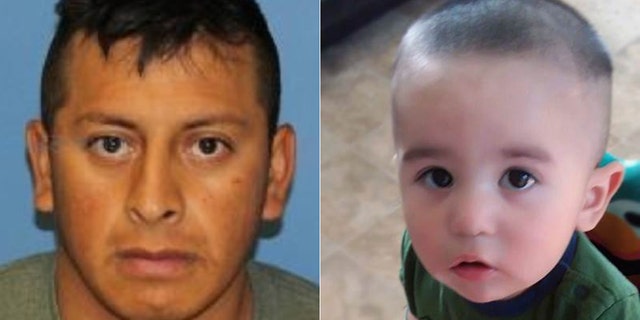 NEWYou can now listen to Fox News articles!
The search for a 14-month-old in a rural New York town has been suspended by police.
The child, Owen Hidalgo-Calderon, was feared dead after the body of his 18-year-old mother, Selena Hidalgo-Calderon, was found May 24 in a wooded area of a farm in Sodus where the two lived and worked.
The woman's boyfriend, Everardo Donoteo-Reyes, a 25-year-old Mexican who immigration officials have said is in the country illegally and has been deported twice, is a suspect in her death, but has not been charged.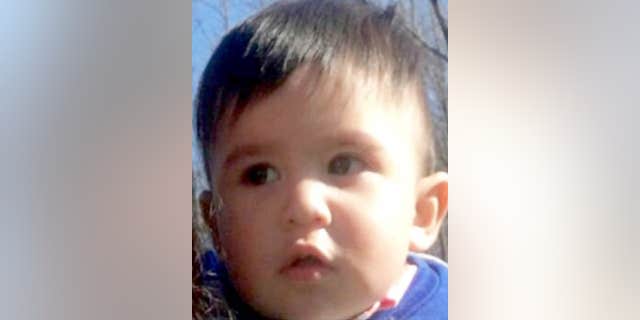 "At this time we have expended all of the current information and clues that we have, so we are going shut down the search," Wayne County Sheriff Barry Virts said, according to the Democrat and Chronicle, following a 12-day search for the child.
A state forest ranger in the area told the news outlet that based on investigators' search tactics, Owen's body is most likely not on the property.
"It doesn't mean that he's not ... but we are at over 90 percent probability of detection," Lt. Charles Richardson said. "Right now there's really no need for us to continue searching here until we get other information."
TWICE-DEPORTED ILLEGAL IMMIGRANT HELD IN NEW YORK TODDLER'S DISAPPEARANCE, MOM'S DEATH
He said that while the search for Owen — who was last seen May 16 — has stopped, the investigation will continue.
Donoteo-Reyes, who has admitted to burying the woman but not killing her, is a suspect in the homicide investigation, Virts said last week.
He hasn't been charged in that investigation but has been charged with tampering with evidence after allegedly re-entering the U.S. and possessing counterfeit documents, according to the newspaper.
Donoteo-Reyes is scheduled to appear in court Monday afternoon.
Fox News' Greg Norman contributed to this report.