Sea of stars and stripes: Elementary school thanks veterans with 10,000 flags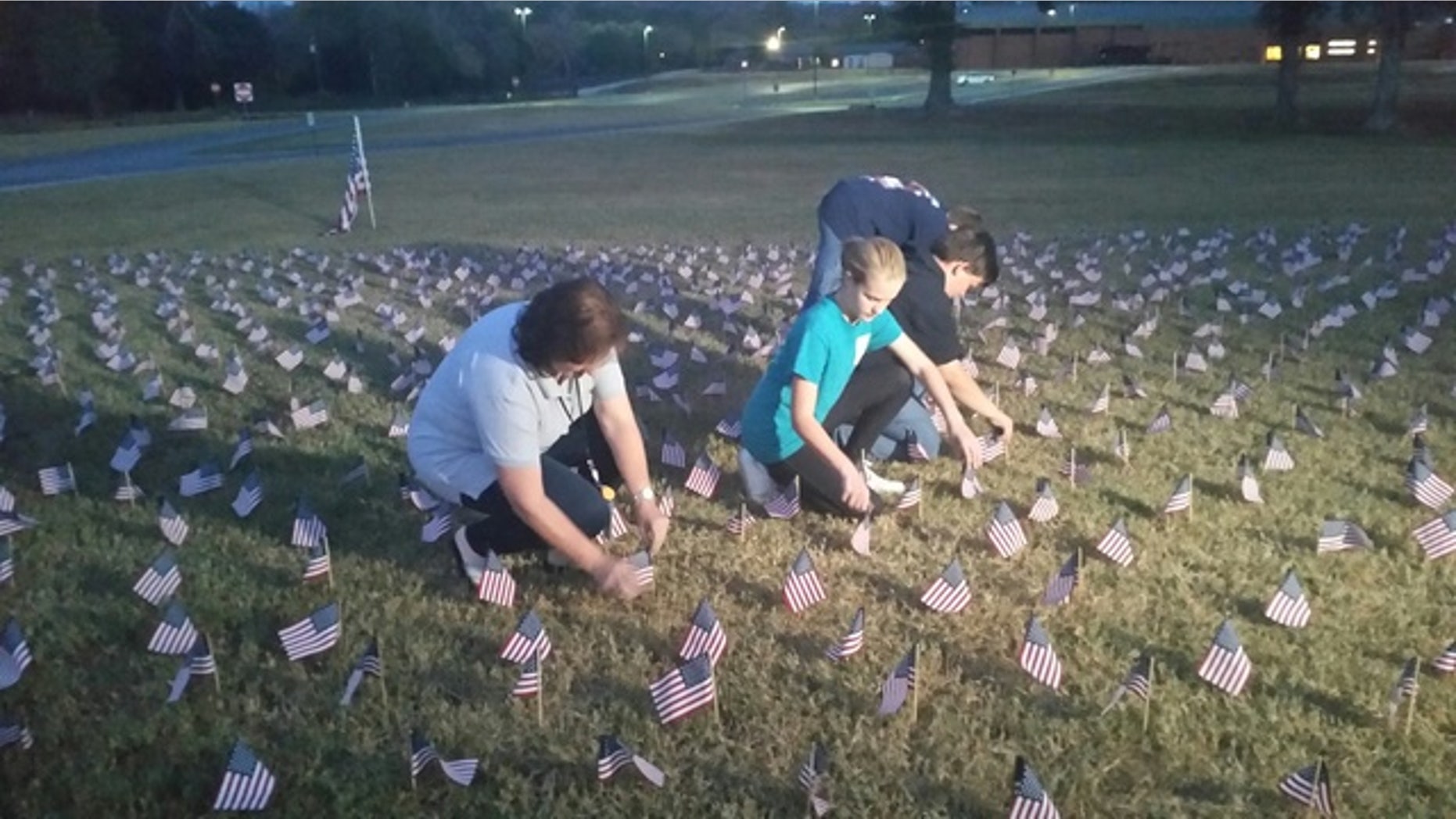 An elementary school in Georgia is thanking U.S. service members ahead of Veterans Day with a patriotic display bigger than ever before: 10,000 American flags blanketing the front lawn.
The idea started with a Van Wert Elementary School staff member whose husband died soon after serving overseas, Fox 5 reported. Paraprofessional Christina Garrett said, "It is a way for my kids to understand that putting out a small flag, even ten thousand flags, doesn't compare to what just one veteran has done for us."
WWII VET OVERPAID FOR YEARS WILL NOT HAVE TO REPAY MONEY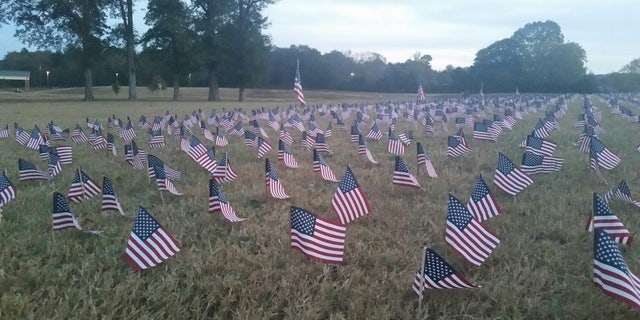 She recruited her children and friends to help plant all those flags outside the school in Rockmart. It took them nearly 20 hours over two days to set them up in perfect rows.
"It reminds me of my dad and all the veterans who have served and I'm very thankful," Garrett's daughter, Hope, reacted. She was just 11 months old when her father, 1st Sgt. William Garrett, died. He'd reportedly contracted an illness while serving abroad.
FAMILY CALLS FALLEN SPECIAL FORCES SOLDIER WITTY, MAGNETIC
Christina Garrett said she wasn't sure her school could top its flag count from last year: 7,500. Friends and supporters donated on a GoFundMe page to cover the cost of the flags, Northwest Georgia News reported.
"I thought it was going to be difficult because when I looked at how many flags we were going to put up I thought it would be really, really hard," fifth-grader Emma Scott told WXIA. But she said everyone worked together to get the job done.
Staff members say they just want vets to remember how much their country appreciates them. "I just want to respect them and say thank you while they're still here. Tomorrow's not promised," Garrett said.
Veterans Day is Friday. Rockmart is an hour's drive northwest of Atlanta.