Scott Peterson: 'I had no idea' conviction in Laci Peterson murder was coming
Scott Peterson, who was sentenced to death more than 12 years ago for the brutal murder of his wife and unborn son, said in his first public statement about the case in more than a decade that he "had no idea" he would be convicted in Laci and Conner Peterson's death.
Peterson, whose murder trial gained nationwide attention, spoke from death row in California for the first time, part of the new A&E docuseries "The Murder of Laci Peterson," which is expected to premiere Aug. 15.
"It was just like this amazing, horrible, physical reaction that I had," Peterson is heard saying in the promo for the six-episode special. "I couldn't feel my feet on the floor. I couldn't feel the chair I was sitting in. My vision was even a little blurry."
Peterson recalled having a "weird sensation" as the guilty verdict was being read on Nov. 12, 2004. Footage from the courtroom showed his head cocked to the side and his smile slowly disappearing from his face. He described his feeling of "falling forward -- and forward and down" to a nonexistent floor to land on.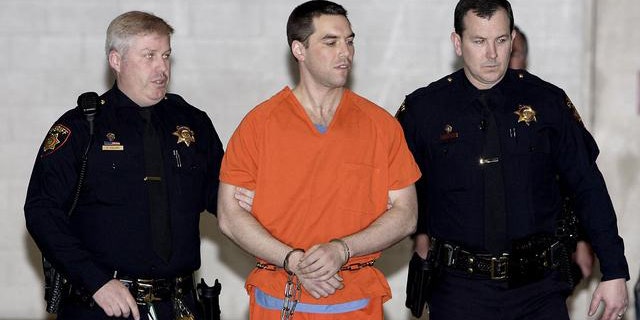 "I, I was staggered by it. I had no idea it was coming," Peterson said about the verdict.

Peterson, who has maintained his innocence over the years, was sentenced to death by legal injection in March 2005. Laci Peterson, who was 27 years old and eight months pregnant with the couple's son, Conner, was reported missing near her home in Modesto, Calif. in December 2002. The case quickly turned into a "media storm" and Peterson was eventually named a suspect.
"It had all the makings of a soap opera," a voice says in the A&E series promo.
TIMELINE: THE LACI PETERSON CASE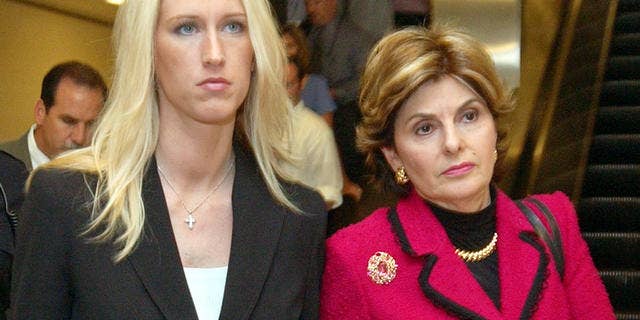 Peterson's affair with Amber Frey was soon revealed, turning the public's opinion against him. The bodies of Laci and Conner washed ashore nearly four months after their disappearance.
The network said producers had "unprecedented access" to Peterson and his family for the new series. Peterson's automatic appeal was filed in California Supreme Court in 2012. But state prosecutors are fighting it, reportedly calling him "truly among the worst of the worst" in 2015, according to Modesto Bee.
Peterson "weighted down his wife's lifeless body and dumped her in the [San Francisco] Bay in the hope that the forces of nature would carry the evidence out to sea," the 519-page document from prosecutors said. "[Peterson] did not care one whit for the wife who vowed to love him for a lifetime or his child waiting to be born."
A&E executives maintain the series isn't building a case for Peterson's innocence, but will give a "360 degree look" of the events that unfolded since Peterson's pregnant wife vanished, according to People.
"It really does give this kind of fascinating full picture, not just of the case itself but set against the backdrop of what was happening in our culture at the time," Senior Vice President of Development and Programming Amy Savitsky told the magazine.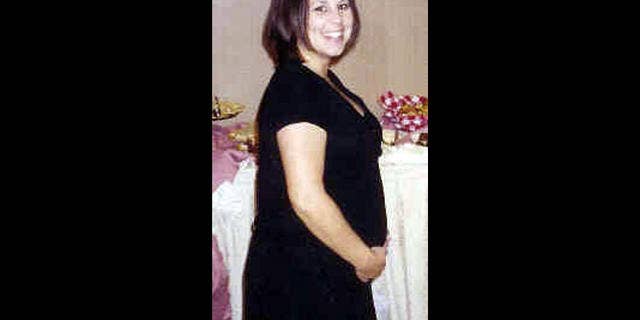 "We really did want to approach it with the true kind of behind the scenes: from the media perspective, the law enforcement perspective [and] from legal and the family perspective," Savitsky added, though she said Laci Peterson's family declined to participate in the series.
GERALDO REVEALS SCOTT PETERSON'S 'EXCLUSIVE,' 'CUSHY' LIFE ON DEATH ROW
Mark Geragos, who was Peterson's attorney during the trial in 2004, maintained in recent interviews "there wasn't any evidence in this case" to prove his former client was guilty.
"It was a 'complete media lynching,'" Geragos said in the documentary "Trial by Fury: The People v. Scott Peterson."
But Laci Peterson's family has maintained they believe Scott murdered her.
"There is absolutely no doubt in my mind that justice was served," Sharon Rocha, Laci's mother, told Modesto Bee in 2016.