Schools across US receive threats of violence following Florida high school shooting
Several schools nationwide bolstered security or shuttered their doors Friday following threats made in the wake of Wednesday's deadly Florida school shooting.
The Nutley Public School District in New Jersey announced late Thursday all schools in the area would be closed due to a "security threat." The Nutley Police Department confirmed it "actively investigated" a video posted on Instagram, though it was not immediately clear what the video showed, PIX 11 reported.
Police in Maryland said they arrested a high school student for bringing a loaded gun to high school Thursday. Alwin Chen, 18, of Germantown, was arrested and charged after he allegedly brought the loaded handgun to Clarksburg High School. Officials said Chen also had a knife on him as well, The Washington Post reported.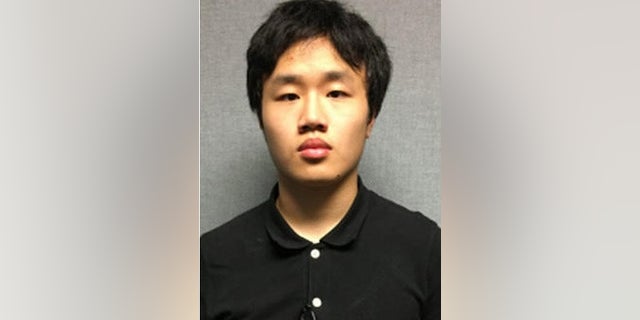 Also in Maryland, police were investigating a threat made on social media regarding Northwest High School in Germantown. The school shuttered its doors Friday in the wake of the threat, WJLA reported.
FLORIDA SHERIFF SCOTT ISRAEL SAYS LAWMAKERS 'WON'T GET RE-ELECTED' IF THEY DON'T PUSH FOR GUN CONTROL
In Anne Arundel County in Maryland, threatening messages were posted online regarding schools in the area but police determined students were not in any danger, FOX Baltimore reported.
A South Carolina high school student was arrested Thursday after allegedly posting "Florida Round 2" on Snapchat -- a seemingly obvious reference to Wednesday's school shooting -- but the student later insisted the post was simply a "joke." Officials at Broome High School received an anonymous tip from a student about the possible threat. The Spartanburg County Sheriff's Office arrested a ninth grader at the school but did not identify him due to his age.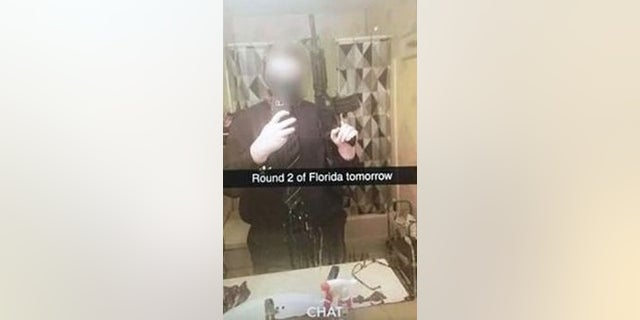 In Ohio, a 14-year-old high school student was charged after a Snapchat post Wednesday stating he could "beat the casualty toll" of the school shooting in Florida. Parents contacted police about the remark, leading officials to investigate, the Journal-News reported.
In Arkansas, a student from Fayetteville High School reportedly posted on Snapchat he would "shoot up the high school like they did in Florida." He was later arrested, police announced Friday.
"The police determined that the student did not intend to carry out the threat, but the act of making a threat against a school is against the law," officials wrote in a statement.
In Brooklyn, N.Y., two teens were arrested Thursday after they posted threats on Snapchat telling students not to go to school Thursday or they will be "gunned down." A BB gun was discovered in one of the teen's homes, the New York Post reported.
FLORIDA SCHOOL SHOOTING TIMELINE
In Georgia, a potential threat was directed toward Sandy Springs Middle School in Roswell. Police were investigating a photo posted on Snapchat of a gun along with a comment informing students not to go to school Friday. The school announced they would have police presence on campus Friday, CBS 46 reported.
In Florida, the same state where the shooting occurred, a 6th grade student was arrested after she allegedly wrote a note to the assistant's principal saying she would "bring a gun to school to kill all of you ugly a—kids and teachers b----." She wrote she would bring the weapon on Friday and to "be prepared b----es!" She was charged with "one count of written threats to kill or do bodily injury," the Washington Examiner reported.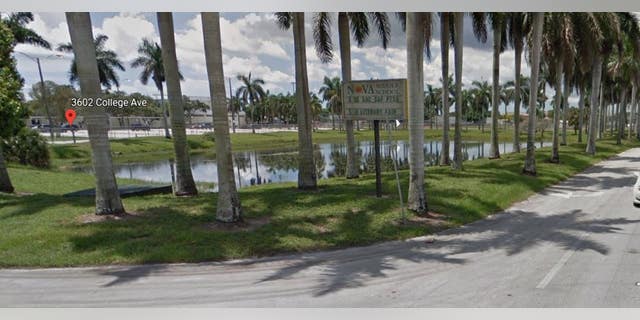 The Gilchrist County School District located in northern Florida said all schools would be closed Friday after officials received a threat via email. Officials told CBS 12 they received the email late and "did not have time to confirm how legitimate the threat is."
Meanwhile, on the west coast, a person posted a photograph of a gun to Snapchat Thursday warning students at Edison and Sunnyside high schools in California to not go to school Friday, the Fresno Bee reported. It was not immediately clear who posted the photo. The school districts announced they were investigating the incident but would keep schools open -- though police would be surrounding the schools.
A 15-year-old boy in Colorado was taken into custody after he allegedly brought a gun to school in Delta County, the Denver Post reported. The school was placed on lockdown following alerts of the gun on campus. It was not immediately clear if the boy was a student at the school.
In Texas, three high school students were arrested in the Dallas area after allegedly carrying guns to school a day after the Florida massacre. Another two students were arrested in the area for making threats online, Dallas News reported.
On Thursday, the accused gunman responsible for the Florida high school shooting, Nikolas Cruz, was charged with 17 counts of premeditated murder. He was ordered held without bond.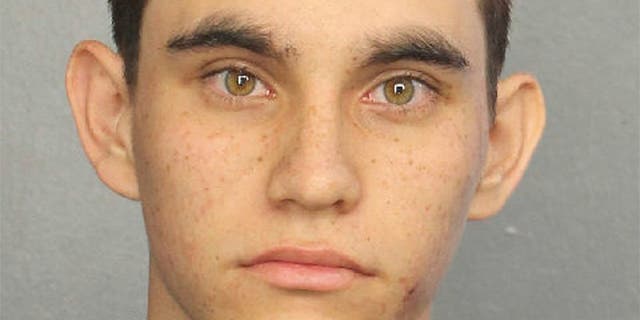 Fox News' Nicole Darrah and Ryan Gaydos contributed to this report.