Saving the American Dream, One Mortgage Modification at a Time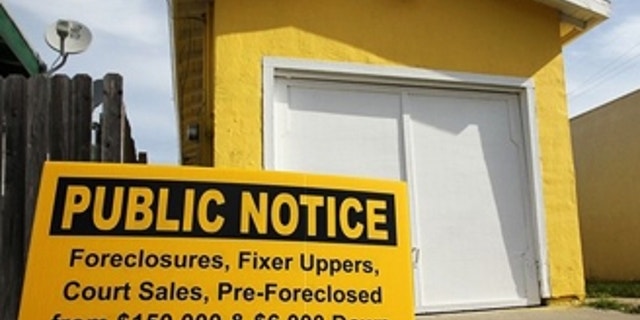 It was quite a riveting sight recently at Cal Expo in Sacramento, the latest stop for the "Save The Dream" tour put on by NACA -- Neighborhood Assistance Corporation of America. Thousands of struggling homeowners waited in line overnight in hopes of holding on to the American dream, by making their monthly payments more affordable.
"If I get the loan re-modification today, it will give me the security, knowing that me, my husband, and my five kids will have a home," said Shari Lewis, who bought her Elk Grove, Calif., home in 2001, only to find herself drowning in debt nine years later. But on this day, her luck changed.
After meeting with lenders, Shari was able to significantly lower her mortgage payments, and keep her five-bedroom suburban home.
She credits NACA, a federally-funded nonprofit that's been holding huge marathon events to help homeowners facing foreclosure.
"People are able to come here, and in the same day, restructure their mortgages saving $500, sometimes over $1,000 a month," says NACA's charismatic leader, Bruce Marks.
We saw another homeowner, Althena Peet, actually embrace her lending counselor, tears streaming down her face. "My monthly payments were $1,888 per month, and its down now to $687.64. That's with 2 percent interest. I just can't believe it," Peet exclaimed.
While Althena gets a great deal, another homeowner with the exact same mortgage who paid his bills would be shelling out that $1,888 a month, leaving some to question whether such foreclosure rescues are fair, or wise.
Among those with concerns is professor Paul Habibi with UCLA's Anderson School of Management. "It's not fair," he says. "It penalizes those who play by the rules, and those who are in dire need and may have not played by the rules and got into mortgages they can't afford, are now able to get some help. It's kind of the old adage of taxing success and subsidizing losses. We are seeing that prevail in the housing market."
Habibi argues that, while well-intentioned, such foreclosure rescue programs could have unintended consequences. "It creates a moral hazard, and that is basically the premise that people would behave differently if they knew that they had a parachute saving them than if they didn't.
"And in this case, those who do play by the rules, and are paying their mortgages continuously are suffering in a sense, relative to those of their peers that are being helped out."

NACA's Bruce Marks argues assisting struggling homeowners is the compassionate thing to do, and benefits the neighborhood.
"No one wants a vacant house next to them, and everybody knows somebody who's lost their home, or is on the verge of losing it, so, we're all in this together," he said.
While some contend foreclosure rescues merely delay the inevitable for many borrowers, organizers say so long as people are at risk of losing their homes, they'll work hard to make sure that doesn't happen.