Satanic Temple brings 'After School Satan Club' to Portland school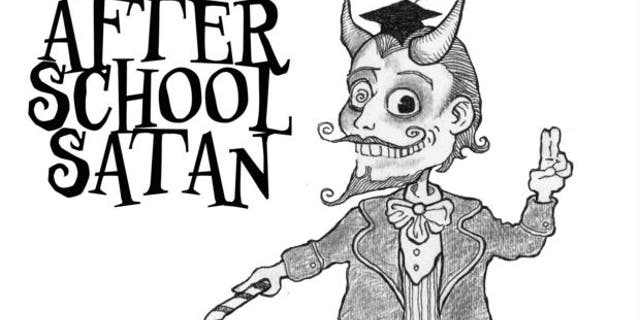 The Portland chapter of the Satanic Temple has reportedly succeeded in bringing its "After School Satan Club" to an elementary school within city limits.
Finn Rezz, one of two heads of the chapter, told the Oregonian that the organization has been approved to begin its program, which focuses on "on science and rational thinking," on Oct. 19 at Sacramento Elementary School.
Rezz previously told the paper that most members of the Satanic Temple are atheists who see Satan as an allegory for free thought, and that the program is intended to promote "benevolence and empathy for everybody."
The purpose, Rezz told the paper, is meant to counter "the Good News Club," an after-school club put on by the Child Evangelism Fellowship, "a Bible-centered organization.
"Across the nation, parents are concerned about encroachments by proselytizing evangelicals in their public schools, and are eager to establish the presence of a contrasting voice that helps children to understand that one doesn't need to submit to superstition in order to be a good person," the After School Satan Clubs (ASSC) says on its website.
"Our goal, ultimately, is to place an ASSC in every school where the Good News Clubs, or other proselytizing religious groups, have established a presence," it said.
In August, the Satanic Temple of Seattle asked the Mount Vernon School District for permission to start an after-school program in direct response to the Good News Bible Club run by the Child Evangelism Fellowship at Centennial Elementary School.
Satanic Temple of Seattle spokesman Tarkus Claypool said a parent brought the Bible club to their attention because the parent was concerned the club was teaching children to evangelize to other children, according to the Associated Press.
Claypool said their curriculum teaches children logic, self-empowerment and reasoning, and they don't worship a deity.
School District Superintendent Carl Bruner said a 1991 Supreme Court ruling stated that if schools allow any organization to use school property, they must allow access to all organizations, religious and secular. He said the district will explore how to respond to the application.
The Associated Press contributed to this report.