Sandusky's Charity Tied to Fundraiser for Judge Who Set Bail on Child Sex Charges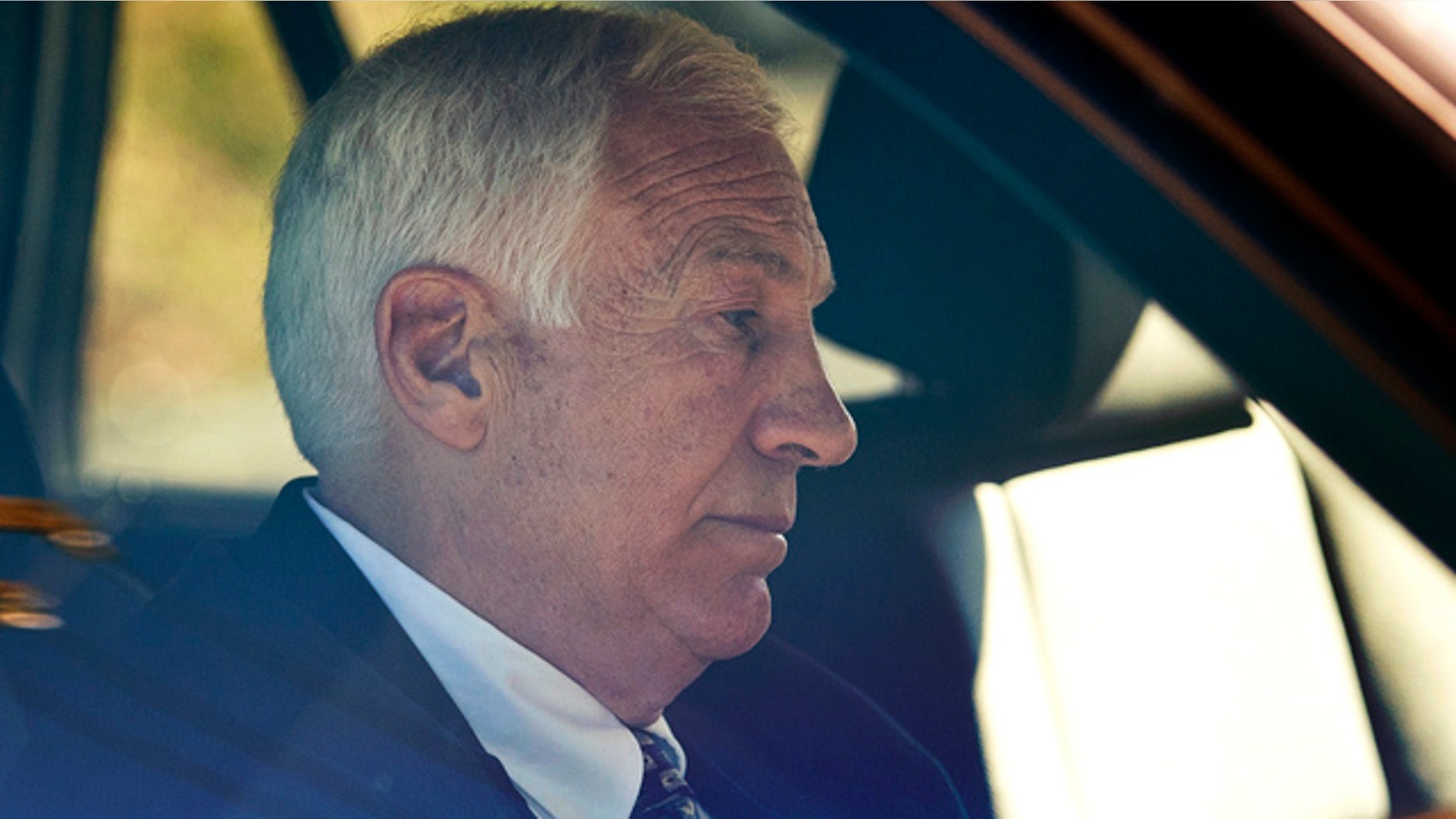 Newly released documents show deeper ties between the charity founded by alleged child rapist Jerry Sandusky and the judge who set his bail -- with the documents showing a top official at the charity raising campaign money in 2007 for the judge, MyFoxPhilly.com reported.
District Judge Leslie Dutchcot granted Sandusky, an ex-Penn State coach, a $100,000 unsecured bail, meaning he doesn't have to come up with the full amount unless he fails to show up in court.
Sandusky is accused of sexually abusing at least eight boys over 15 years, including in some cases on the campus of Penn State. The scandal has rocked the university and resulted in the ouster of its president and legendary football coach Joe Paterno, after criticism that they didn't notify police earlier of what they knew about the allegations.
Sandusky, 67, founded his charity, The Second Mile, in 1977 to help at-risk youths. He now is accused of meeting his victims through the charity. He admitted Monday in a TV interview that he had showered and "horsed around" with boys, but he denied doing anything sexual and said he was innocent of the charges.
On Oct. 9, 2007, Robert Poole, chairman of The Second Mile, hosted a fundraiser at his house that netted $1,463 for Dutchcot, according to campaign filings released by Rep. Mike Vereb, a Philadelphia Republican.
Vereb has called on the state Supreme Court and attorney general to review Sandusky's arraignment last weekend in light of the bail and conditions Dutchcot granted Sandusky. Prosecutors had called for a $500,000 secured bail and an ankle monitor.
Documents obtained by Fox News also show that Dutchcot had donated money to The Second Mile, and a website for the law firm where she works lists the charity as one of several for which she has volunteered.
"These details have got to be reviewed," Vereb told MyFoxPhilly.com earlier this week. "I'm sending off a letter to Chief Justice of the Supreme Court of Pennsylvania Ron Castillo and asking him to look at what happened here, to look at the reports that are out there, and if, in fact, this district justice has a conflict of interest."