San Francisco transgender teen recants sexual assault report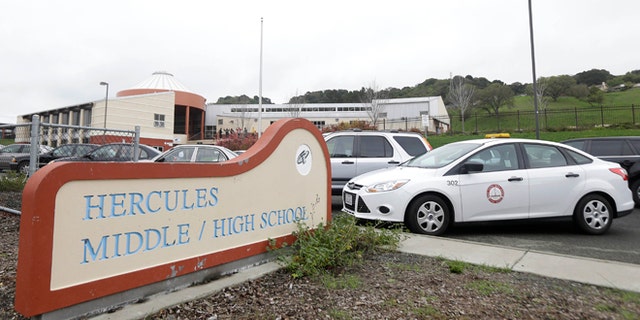 A transgender teenager who said he was beaten and sexually assaulted in a California school bathroom recanted the story, police said Tuesday.
The 15-year-old student at Hercules Middle/High School "admitted he fabricated the whole story" during an interview with a detective, Hercules police Detective Connie Van Putten said.
The teen, who is biologically female but identifies as male, had told officers he was leaving a boy's bathroom Monday morning when three other boys pushed him inside a large stall and attacked him.
Officers took his statement and opened an investigation that included a sexual assault examination. But officers could not substantiate the facts of the statement, and the boy lacked any physical injuries to his head, face and hands, police said.
The student finally admitted he had made up the story, Van Putten said. She would not speculate on why he had lied.
The change left open the possibility that the teen could be charged with making a false criminal report, she said.
Mario Trujillo, spokesman for the West Contra Costa Unified School District, said school officials are less concerned with punishing the student than making sure he gets the support he needs to feel safe and comfortable.
"We recognize that life is complicated, and at the end of the day this is a request for help," Trujillo said.
School districts across California are bringing their policies into compliance with a law that took effect Jan. 1 guaranteeing students the right to use the bathrooms and locker rooms that match the gender they identify with.
"There is still an important piece of the story, which is that trans youth do face elevated levels of bullying and violence, including physical assaults at school," said Carolyn Laub, executive director of the Gay-Straight Alliance Network. "Even if this particular story isn't true, the school's response, to put in place plans for bringing the community together and addressing school safety and climate, is a good outcome."