San Francisco boy dies after being struck by light-rail train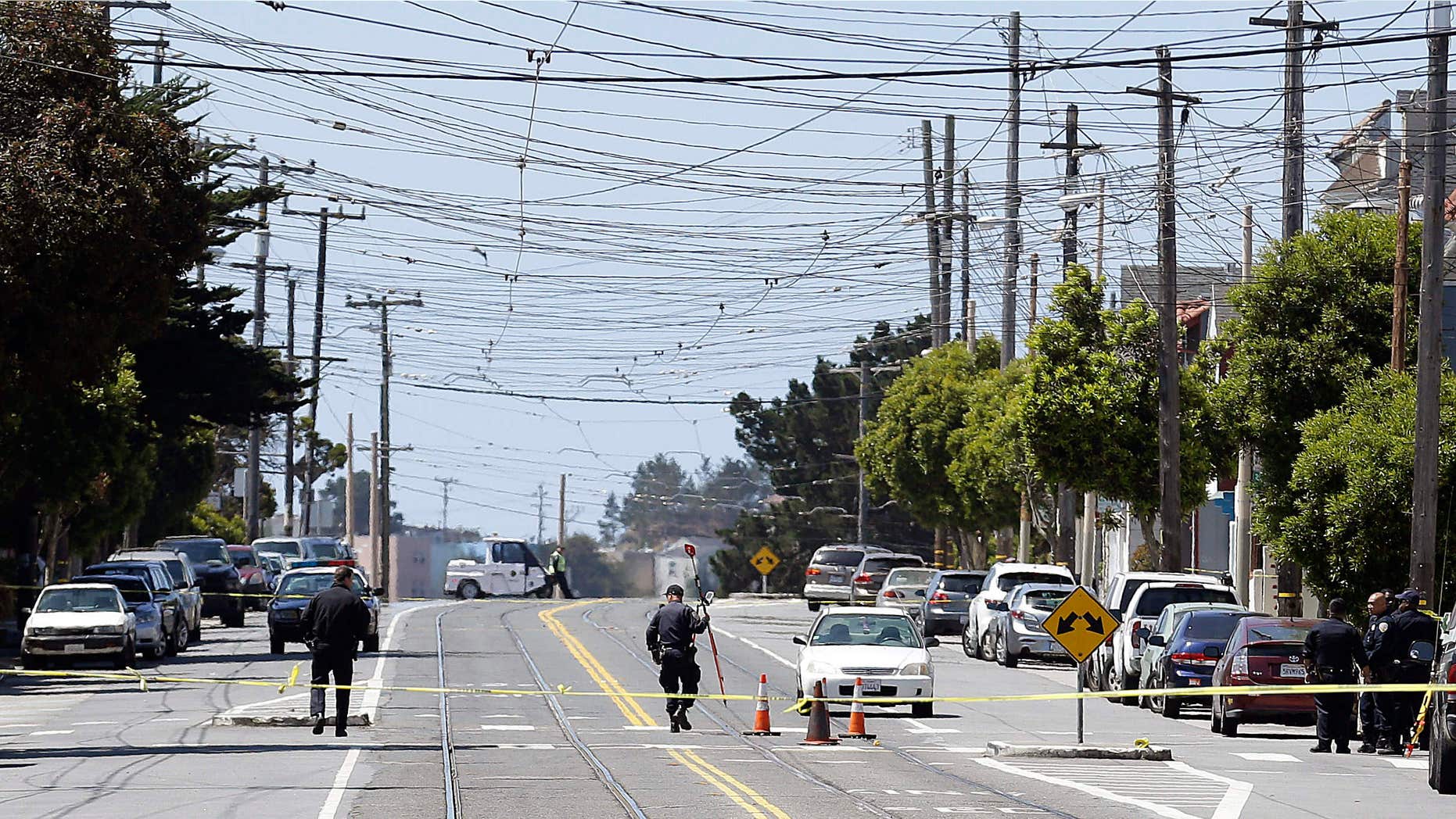 SAN FRANCISCO – San Francisco police say a middle school student was struck and killed by a light-rail train as he ran across a street.
The boy — identified as 12-year-old Andrew Wu — was killed Tuesday in the city's Oceanview neighborhood. Police spokesman Albie Esparza says he was trying to catch the train to get to school and ran into a crosswalk.
Two drivers came to sudden stops before the boy was struck and dragged by the train. He was pronounced dead at the scene.
Witness James Hayter told KGO-TV the boy's parents were hysterical, and the mom tried to pull him out from under the train.
The San Francisco Chronicle reports that counselors with the fire department arrived to speak with the boy's parents and first responders.