San Diego police: Teen shot and killed left suicide note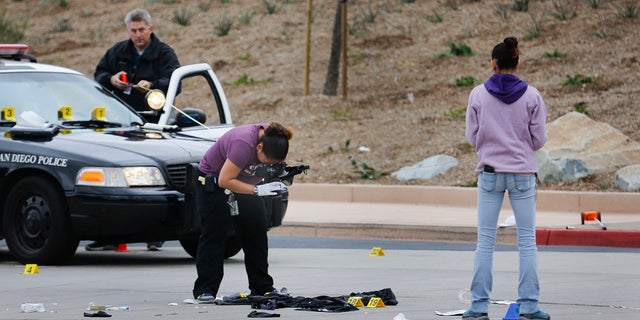 A 15-year-old boy left behind a suicide note before he was killed by police officers after pointing a BB gun at them in a high school parking lot in the dark, San Diego police said Monday.
Police found the note on the Torrey Pines High School student and believe he called police and pointed the BB gun at them so he would be shot, Assistant Police Chief Brian Ahearn told The Associated Press.
The teenager called 911 shortly before 3:30 a.m. to ask officers to check on the welfare of an unarmed boy in front of the school, according to authorities.
Investigators later determined he was referring to himself.
Two officers arrived and spotted a youth in the front parking lot. As they got out of their patrol cars, the boy pulled a gun from his waistband and pointed it at an officer, police said.
The officers drew their guns and ordered him to drop the weapon but he began to walk toward an officer and ignored more demands to drop the weapon.
JORDAN EDWARDS CASE: TEXAS OFFICER FACING MURDER CHARGE FREE ON BAIL
Both officers fired, hitting him several times. They performed first aid and summoned paramedics, but the teen was pronounced dead at a hospital.
The gun was found to be a BB air pistol.
SEATTLE OFFICER CHARGED IN MAJOR POT-SMUGGLING RING
"Our hearts go out to the student, his family and his friends," said Eric Dill, a superintendent of the San Diego Union High School District.
Police did not release the boy's name, citing his age.
The two officers will be placed on desk duty pending an investigation, Fox 5 San Diego reports.
The Associated Press contributed to this report.