Salt Lake police shooting sparks large protest for victim: a dog named 'Geist'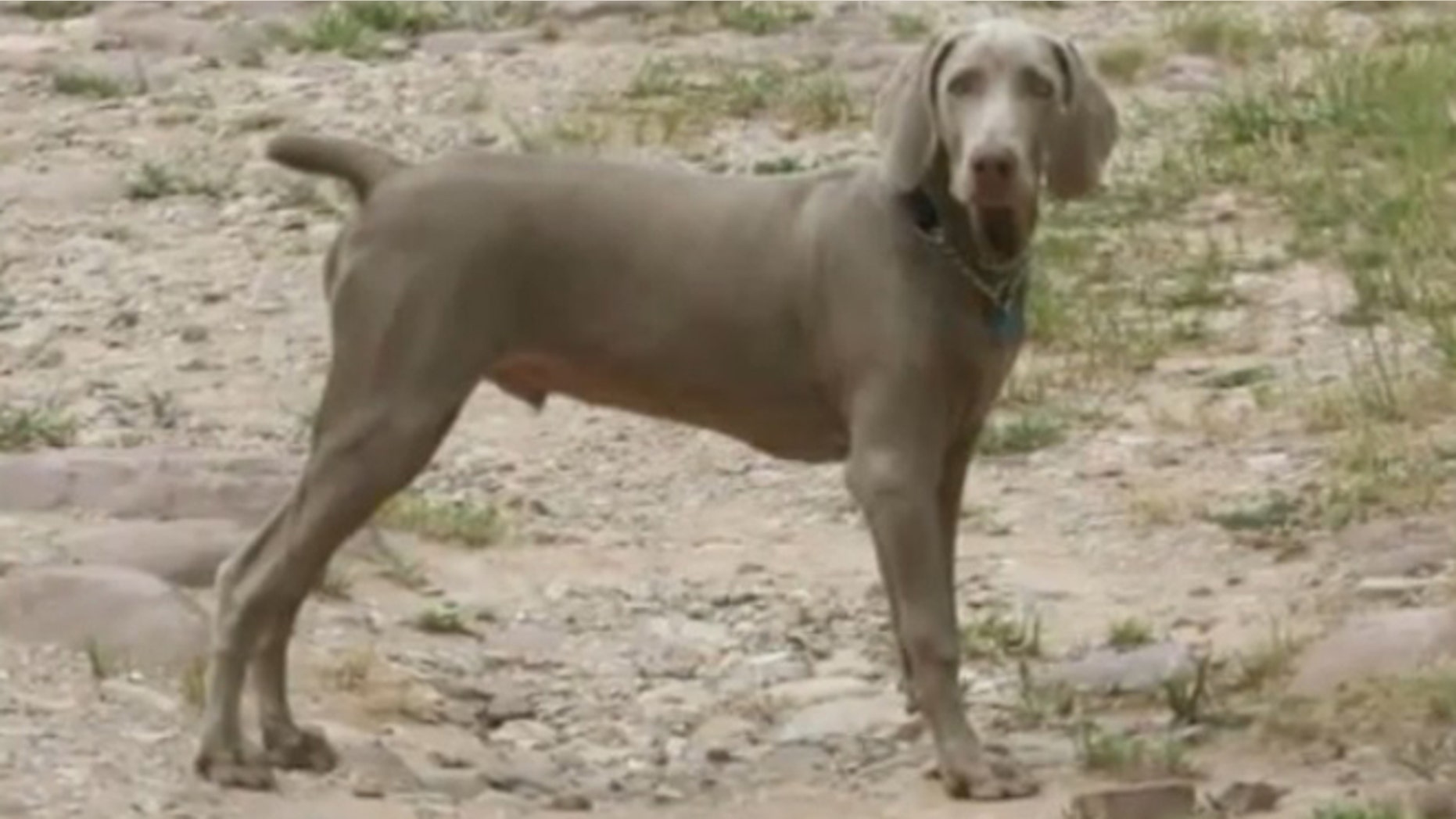 Hundreds of people protested in front of the Salt Lake City Police Department Saturday to demand justice for the victim in a controversial police shooting -- a 110-pound dog named "Geist."
The gray Weimaraner was loose in a fenced-in backyard June 18 when he was shot dead by a police officer who was searching for a missing boy. Police said the dog was shot after he approached the officer in an "aggressive manner." The boy was later found sleeping in his home.
The protest included many dog owners, who brought their pets. The protesters held signs that read: "Shoo not Shoot," "Man's best friend should not be gunned down," and "My pets are my family."
[pullquote]
"It's overwhelming, the support of the community," Geist's owner, Sean Kendall, said at the protest, according to the Salt Lake Tribune.
Fox13Now quoted Kendall as saying the officer involved in the shooting should be fired.
"I believe this officer made a terrible judgment call," Kendall told the station. "In my profession, if I make a terrible judgment I'm fired. "
Fox13Now reported that protesters had a lot to say about comments Salt Lake City Police Chief Chris Burbank made Friday at a news conference.
"In this particular circumstance, evidence shows that the dog was extremely close, in fact, within feet of the officer. "After 23 years in law enforcement, I haven't seen this type of public outcry when certain human beings have lost their lives," Burbank said.
The station ran a story Thursday after Kendall released a video showing a confrontation he had with police officers outside his home after he was told Geist had been killed.
"We entered the yard looking for a lost child," Sgt. Joseph Cyr says on the video, according to Fox13Now. "He was threatened by the dog and shot the dog. That's as simple as it gets."
"So I get to bury my dog because an officer couldn't back up and close the f------ gate," an angry Kendall says in response.