Sailors honor Pearl Harbor survivor during one last visit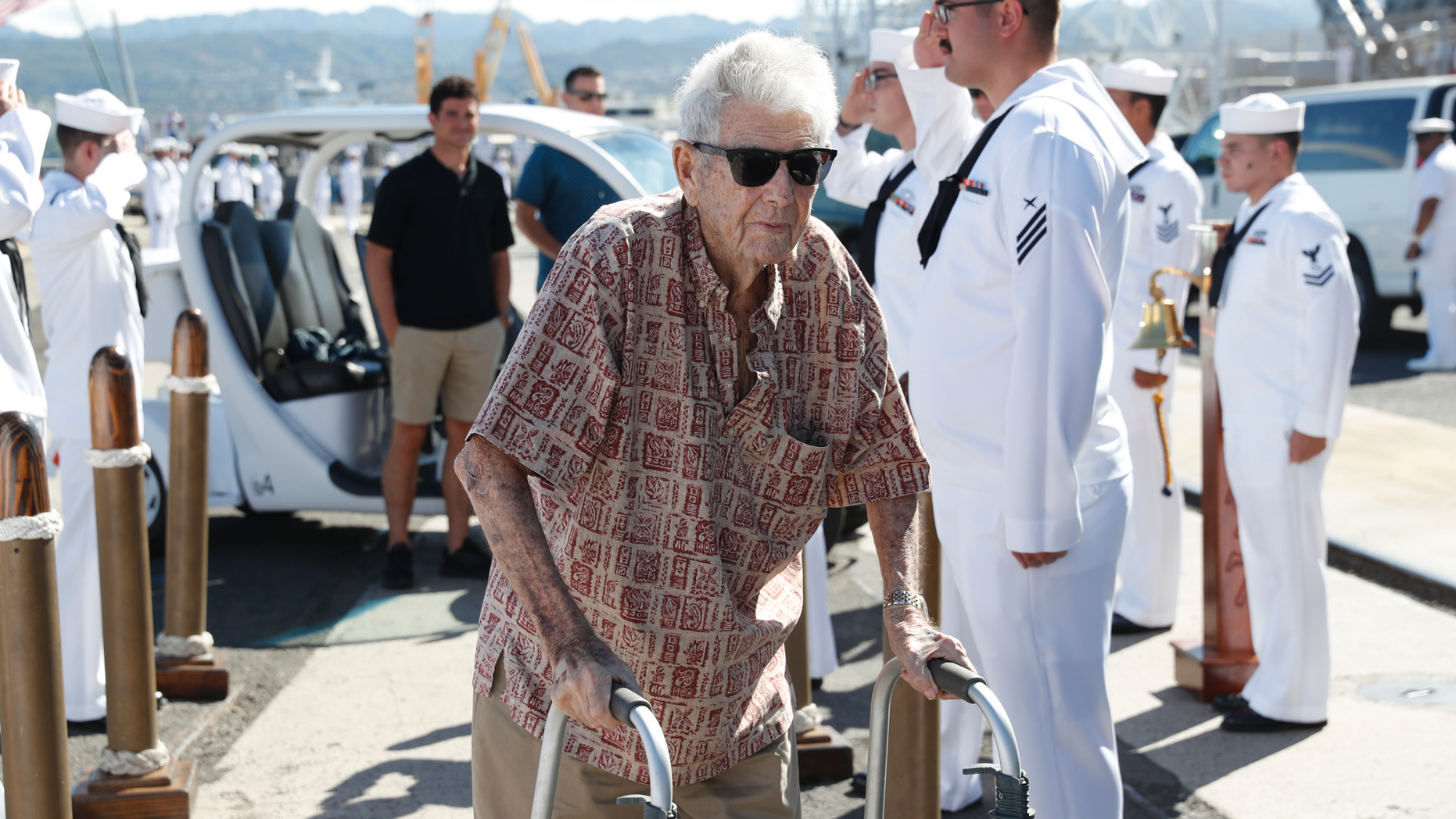 PEARL HARBOR, Hawaii – More than 500 sailors saluted Pearl Harbor survivor Ray Emory as he visited the storied naval base for what may be the last time.
The 97-year-old lived through the early morning Japanese aerial bombing but never forgot those who didn't. He spent the past few decades doggedly pushing for the remains of those buried as unknowns to be dug up, identified and returned to their families.
Emory had expected to spend a quiet few minutes at the same pier where his ship was moored during the attack nearly 80 years ago.
But instead sailors lined their ship decks and shouted a cheer of "Hip, Hip, Hooray!"
Emory made the visit as he prepared to leave his Hawaii home and move to Boise, Idaho, to live with his son.