Rutgers student was 'uncomfortable' with accused roommate, email said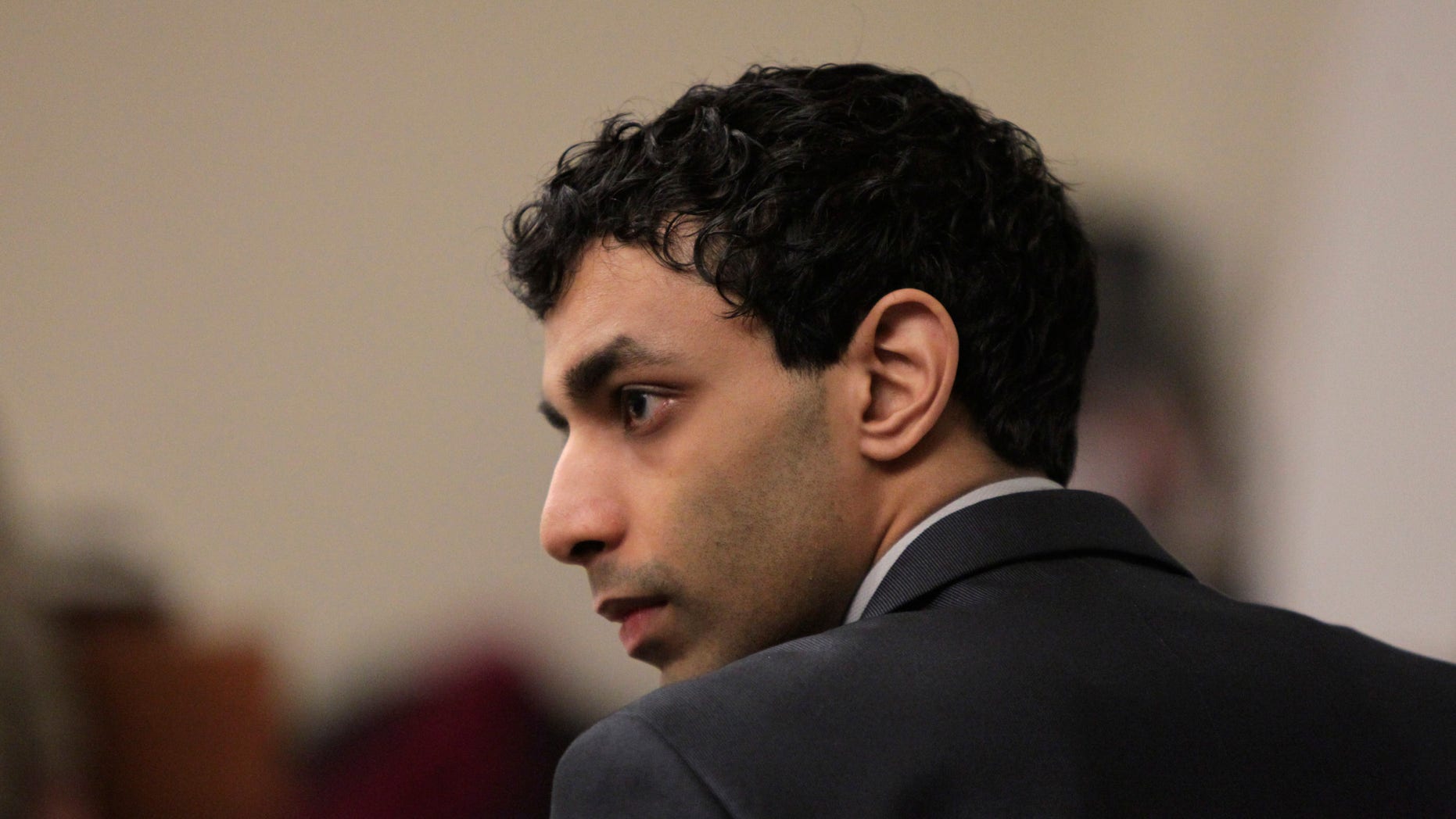 NEW BRUNSWICK, New Jersey – Jurors in the trial of a U.S. student accused of using a webcam to spy on his roommate kissing another man can't hear about an email passage in which the roommate called the student's behavior "wildly inappropriate," a judge decided Wednesday.
The ruling came in a trial that has drawn national attention to the societal challenges facing young gays and lesbians.
The judge also ruled that the jury can hear about another email passage in which Tyler Clementi said he believed his privacy had been violated. The email said Clementi was "extremely uncomfortable sharing a room with someone who would act in this manner."
Clementi killed himself shortly afterward.
The Indian-born Dharun Ravi, 20, faces charges including invasion of privacy and bias intimidation over allegations that he secretly watched Clementi's encounter with another man in their dorm room in September 2010.
Raahi Grover, a resident assistant in their university dormitory, said Wednesday he had received the email from Clementi.
The man seen kissing Clementi, who has been identified only as M.B., could testify as early as Thursday. When he does, it could mark the highest-profile testimony in the case.
In earlier testimony, former Rutgers University student Molly Wei said Ravi showed her a live web stream of Clementi, 18, kissing a man in the dorm room the young men shared. She said she saw about two seconds of Clementi and an older man kissing.
University police were called a few days later about a Twitter message Ravi posted on Sept. 21, when Clementi requested privacy in the room again.
"Anyone with iChat," Ravi posted, "I dare you to videochat me between the hours of 9:30 and 12. Yes, it's happening again."