Russian warship activity across Europe exceeds Cold War levels, US admiral says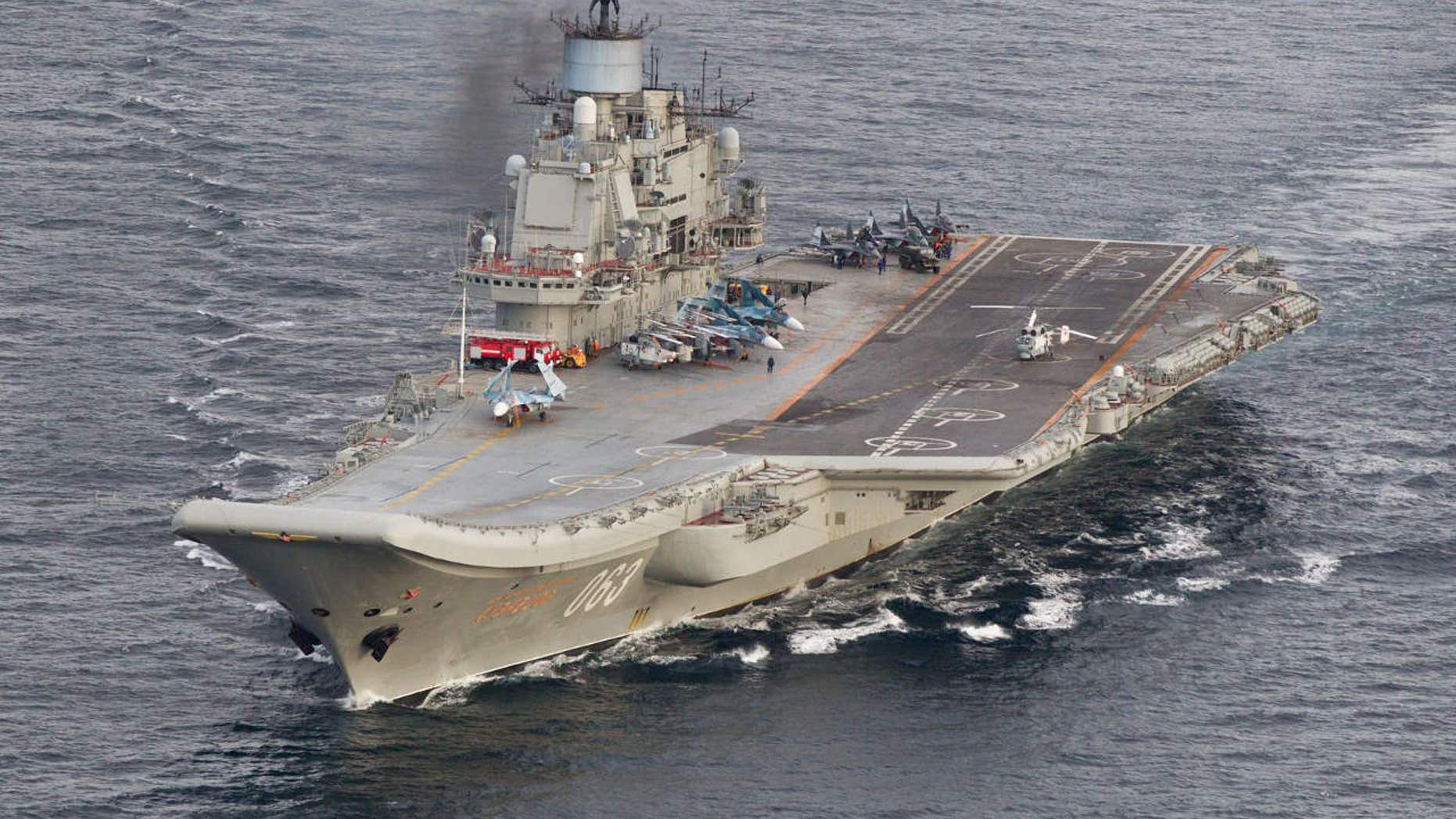 The latest activity from Russian warships around Europe has exceeded levels seen during the Cold War, a top U.S. and NATO naval officer said Saturday.
Navy Admiral Michelle Howard, who leads NATO's Allied Joint Force Command in Italy and commands U.S. naval forces in Europe and Africa, told Reuters that Russia's activities have increased, though the size of its navy is smaller than it was during the height of the Cold War.
RUSSIAN COMPOUND IN NICARAGUA REPORTEDLY INTRIGUES UNITED STATES OFFICIALS
"We're seeing activity that we didn't even see when it was the Soviet Union. It's precedential activity," Howard said.
Howard said that Moscow's deployment of the Admiral Kuzentsov aircraft carrier to the Mediterranean Sea and increased movements in the north Atlantic, the Arctic and submarine moves in the Black Sea were cause for concern.
"They're a global navy, I understand that. But the activity in this theater has substantially moved up in the last couple of years," she said.
Howard also linked the naval activities to the increased Russian cyberattacks and fly-bys from Russian aircraft near U.S. warships.
Howard's comments come on the heels the U.S. launching 59 tomahawk missiles at a Syrian airbase in response to a chemical weapons attack last week that killed dozens of people.