Ruling on Arizona Illegal Immigration Law Won't Shelve Protest Plans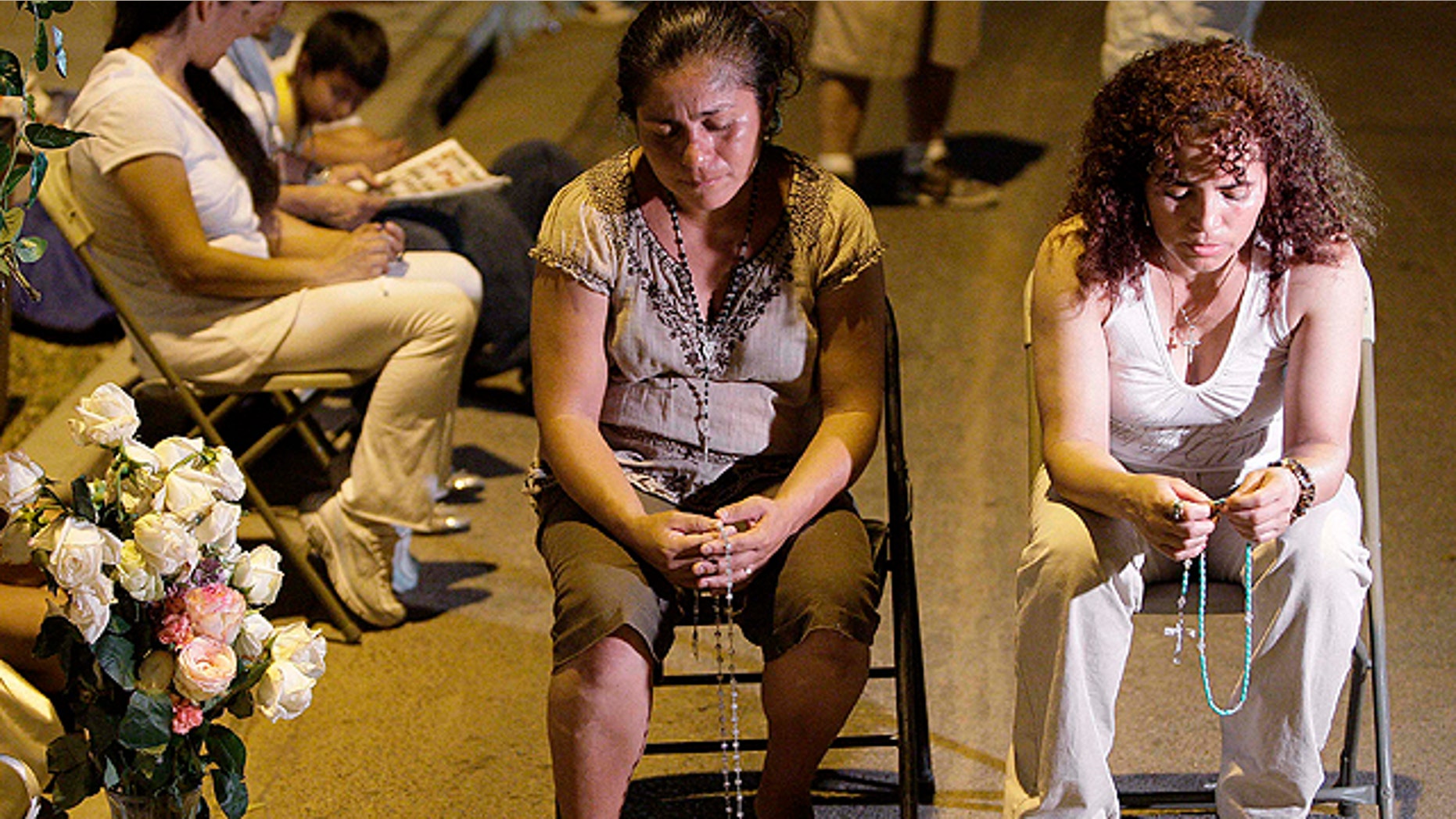 At least one group plans to go ahead with a protest of Arizona's new immigration law despite a judge's ruling on Wednesday blocking key provisions that angered critics.
Dana Balicki, national campaign coordinator for CodePink, said a planned protest in Phoenix will continue as scheduled with activists planning to block a driveway at immigration offices in downtown Phoenix.
"Yes, even given the injunction on pieces of the law, all plans are still moving ahead because [critics of S.B. 1070] feel that the existence of the law is terrorizing their communities and really tearing the state apart," Balicki said. "This is the beginning of the resistance."
Balicki predicted that U.S. District Judge Susan Bolton's ruling is the "beginning of the end" for the controversial law, which Balicki compared to "state-sponsored" hatred.
"Our message for that day is: 'Don't comply, don't buy,'" said CodePink's Liz Hourican.
As police along the Arizona-Mexico border got last-minute training and activists planned their efforts on Wednesday, a federal judge blocked some controversial sections of the law from taking effect, including sections that required officers to check a person's immigration status while enforcing other laws, and another that required immigrants to carry their papers at all times.
Bolton also blocked a section that made it illegal for undocumented workers to solicit employment in public places. Bolton ruled that those sections should be put on hold until the courts resolve the issues. Other provisions of the law, many of them procedural and slight revisions to existing Arizona immigration statute, will go into effect at 12:01 a.m.
Earlier Wednesday, prior to Bolton's decision, Maricopa County Sheriff Joe Arpaio, known for his tough stance against illegal immigrants, said he planned to hold his 17th crime and immigration sweep regardless of any ruling by Bolton. After the ruling, Arpaio confirmed his plans to send roughly 200 deputies into downtown Phoenix, where they'll "continue to enforce all state and federal immigration laws," a statement released Wednesday night by the Sheriff's office said.
"We don't wait," Arpaio said. "We just do it. If there's a new law out, we're going to enforce it."
Arpaio also aid he's "not going to put up with any civil disobedience" when the law takes effect, and he vowed to jail any protesters who try to block his jail.
"All these protestors coming here from everywhere and the local critics aren't going to change the way Arizona or this Sheriff will fight our illegal immigration problem," Arapaio said in the statement.
Arpaio told ABC's "Good Morning America" he doesn't know "what the big hype is," adding that it's "a crime to be here illegally, and everyone should enforce" the law.
Protesters plan to march at 4:30 a.m. from the state Capitol to outside Arpaio's office, where they will hold a prayer service and a rally. A concert also is planned in the afternoon outside a county jail, where protesters will appear without identification, according to the Los Angeles-based National Day Laborer Organizing Network.
"It's defiance, to see if they want to come and arrest those people," said Pablo Alvarado, the organization's executive director. "We dare them to come and ask."
Officials at the National Council of La Raza, which bills itself as the nation's largest Latino civil rights and advocacy organization, could not be immediately reached for comment. The group has been heavily critical of Arizona's immigration law, saying it codifies racial profiling and requires local law enforcement to enforce immigration laws that fall under federal jurisdiction.
A spokesman for La Raza told FoxNews.com that the group is not organizing a protest for Thursday.
Elsewhere in Arizona, police officials said they don't expect any dramatic events. Many of the state's 15,000 police officers have been watching a DVD released this month that offers clues to spotting signs to when an individual may be in the country illegally, including looking nervous or traveling in an overcrowded vehicle.
Some of the state's police chiefs remain critical of the law, saying it is so vague that no amount of training can eliminate potential conflicts.
"Am I going to sit here and say I think every officer has a clear understanding of the law when they leave training?" Tucson Police Chief Roberto Villasenor said. "No, because I think the law is poorly constructed."
The Associated Press contributed to this report.