Roy Moore accuser's home burns down; arson suspected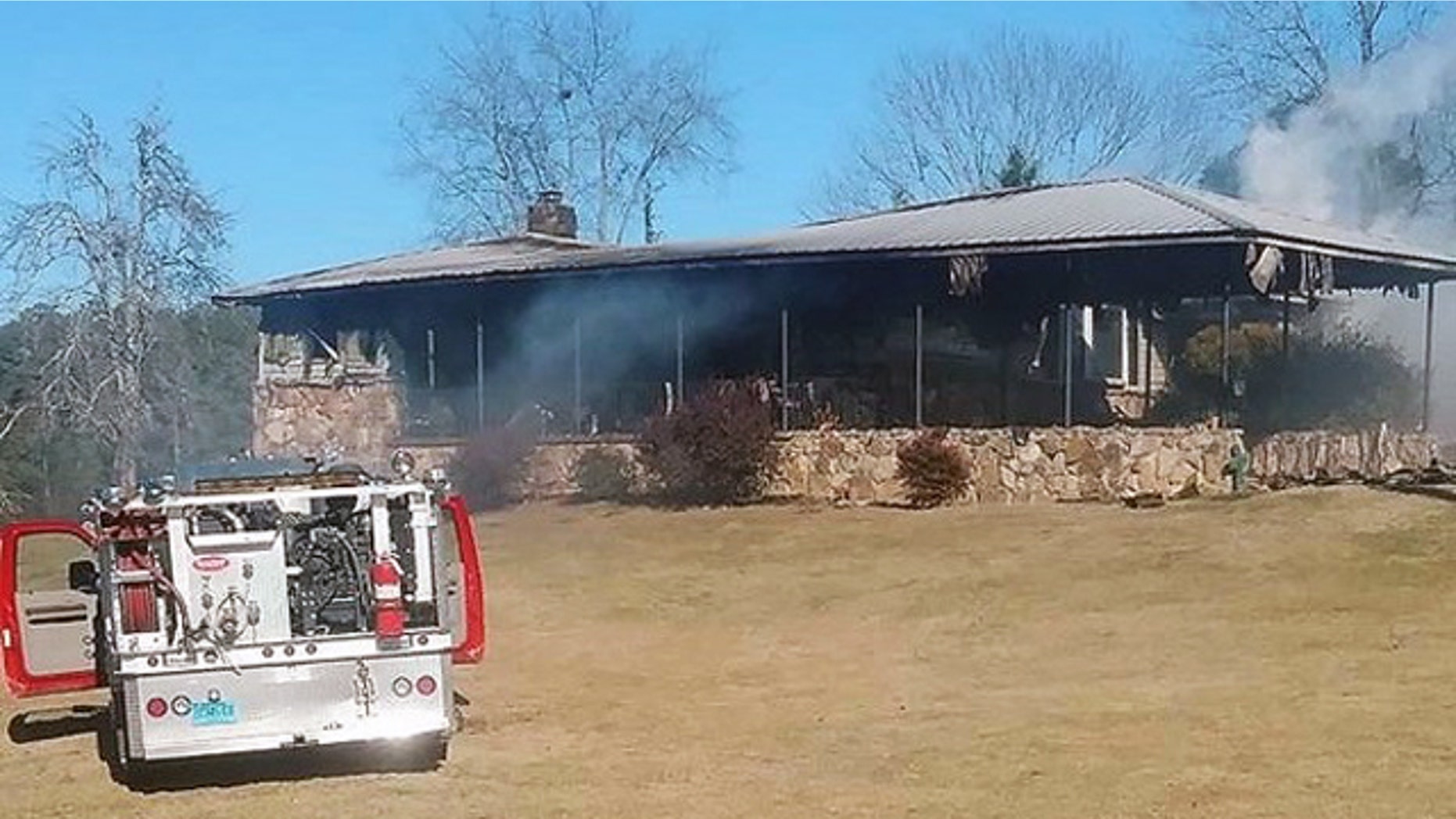 Authorities in Alabama said Friday they had launched an arson investigation after the home of a woman who accused Roy Moore of groping her nearly two decades ago burned to the ground Wednesday.
However, the Etowah County Sheriff's Office said in a statement that it did not believe the blaze at the home of Tina Johnson "is in any way related to Roy Moore or allegations made against him."
Johnson told AL.com Friday that the fire left her Gadsden home a total loss, saying she was "devastated, just devastated."
"We have just the clothes on our backs," she told the website.
Johnson and some of her neighbors told AL.com that a young man with a history of public intoxication was seen walking around the house before and during the blaze. According to Johnson, one neighbor told her that the man in question approached the neighbor and asked if she thought Johnson's house was going to burn.
The Etowah County Sheriff's Office said investigators were "speaking to a person of interest," but no arrest warrants had been obtained.
Johnson was one of several women who came forward with allegations of sexual misconduct against Moore, during last year's Alabama Senate runoff election campaign. The Republican Moore, a former chief justice of Alabama's Supreme Court, lost narrowly to Democratic candidate Doug Jones.
Johnson accused Moore of grabbing her buttocks in 1991 as she left his law office with her mother, who had hired Moore to handle a child custody dispute between Johnson and her then-husband.
"He didn't pinch it; he grabbed it," Johnson told AL.com in an article published Nov. 15. Johnson was 28 at the time of the alleged incident. Most of the allegations against Moore related to behavior with teenage girls in the late-1970s.
On Thursday, another Moore accuser filed a lawsuit against him. Leigh Corfman, who claimed Moore molested her when she was 14, alleged Moore and his campaign defamed her and made false statements as they denied her accusations.
"By this lawsuit, I seek to do what I could not do as a 14-year-old — hold Mr. Moore and those who enable him accountable," said Corfman, whose lawsuit asks Moore to publicly apologize.