'Rot and burn in hell,' mom tells killer after losing second daughter to violent crime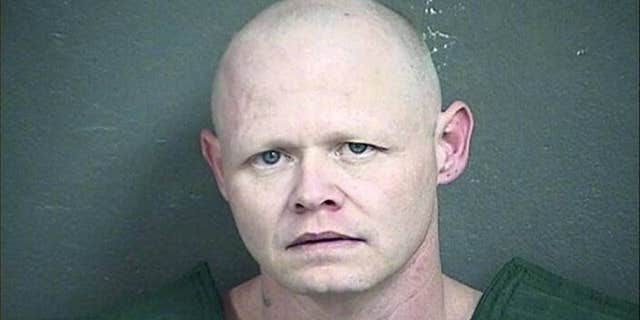 NEWYou can now listen to Fox News articles!
A Kansas woman who has lost two daughters to violent crime confronted the killer of her eldest daughter Friday as he was sentenced to 20 years and seven months in prison.
"I'm not an evil person," Cherri West said to defendant Enemencio Lansdown before he was sent off to prison, the Kansas City Star reported. "But I pray that every night Casey haunts you in your dreams. I hope you rot and burn in hell."
Authorities say Lansdown, 42, pleaded no contest in February and was convicted of voluntary manslaughter in connection with the April 2017 fatal shooting of Casey Eaton, 34.
He was captured after a massive manhunt that culminated in an overnight standoff with police, Fox News reported at the time.
Eaton was killed about a block from where her younger sister, Pamela Butler, 10, was kidnapped 18 years earlier, the Star reported.
The abducted girl was later found dead in Missouri. Her captor, Keith D. Nelson, was eventually convicted and sentenced to death.
After Eaton was slain, West told Fox 4 in Kansas City that losing two daughters so violently was heartbreaking.
"I can't believe this has happened to me again," West said at the time. "You kind of sit back and you wonder what have you done in life for something like this to be done to you."
Lansdown said nothing during Friday's court session, the Star reported.