Roomate of man accused of killing trooper found dead
NEWYou can now listen to Fox News articles!
The roommate of the man suspected of shooting and killing a Louisiana state trooper was found dead Monday afternoon, according to KPLC.
The station reported that the Calcasieu Parish Sheriff's Office was working a homicide that may be have a connection to the man alleged to have gunned down trooper Steven Vincent, 43, on Sunday. Sheriff Tony Mancuso said the deceased male was a roommate of alleged gunman Kevin Daigle. It wasn't clear whether the roommate had been killed, if Daigle was responsible or when the death occurred.
Cops say Daigle, 54, shot Vincent in the head Sunday afternoon after Daigle's pickup truck had run into a ditch. Vincent had responded to a call regarding a possible intoxicated driver and authorities say Daigle emerged from the truck with a sawed-off shotgun and fired at Vincent, who died of his wounds Monday morning.
"You could hear him breathing, telling him, `You're lucky. You're lucky -- you're going to die soon.' That's the words that came out of his mouth"
"That shotgun wasn't to do anything else but hurt someone. Kill someone," Col. Mike Edmonson said during a news conference late Sunday.
He said a video tape of the incident shows the shotgun blast. "I saw my trooper go backwards and back toward his unit, where he was going to try to get some help out there," Edmonson said.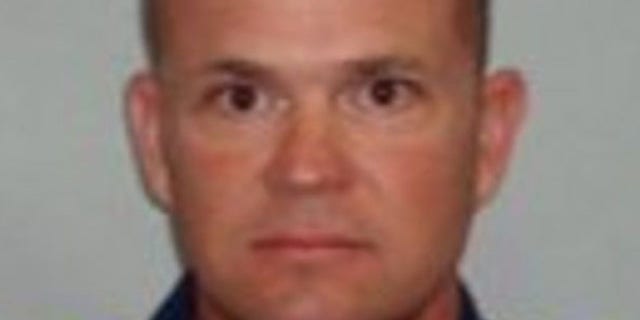 At least two or three buckshot pellets hit Vincent, doing major damage. "His brain is not telling his body what to do," Edmonson said.
After the shooting, he said, Daigle wandered into the road and over to Vincent, asking if he was alive.
"You could hear him breathing, telling him, `You're lucky. You're lucky -- you're going to die soon.' That's the words that came out of his mouth," Edmonson said.
He said two or three drivers stopped immediately, one of them making a quick turnaround on the two-lane highway.
That driver wrestled the shotgun away from Daigle, and, with the others, got him to the ground, and snapped Vincent's handcuffs on his wrists, Edmonson said.
"They're heroes," Edmonson said during his emotional Monday morning statement. "They're heroes. That's the best word I have for them right now."
Edmonson said Daigle had "numerous DWIs" and other arrests that he wouldn't discuss because he didn't know whether they resulted in convictions. Daigle faces charges including first-degree murder of a police officer, Edmonson said.
Sgt. James Anderson, southwest Louisiana spokesman for state police, said Daigle also was in a hospital.
"He struggled with the guys who came to assist -- had some scrapes on him and so on," Anderson said.
Anderson said police had received calls Sunday about a maroon Dodge pickup truck with a camper shell that was driving erratically. A bit later, it was reported in a ditch. The trooper got to the truck at 2:43 p.m., Anderson said.
Earlier, Edmonson wrote about the shooting on the department's Facebook page. The message's subject line was "Trooper Critically Injured -- Prayers Needed."
"Please take a moment from your Sunday afternoon to send prayers and well wishes to the Trooper and his family in this critical time," Edmonson wrote.
Within an hour, 5,100 people had shared the post and nearly 2,000 had posted messages saying they were praying.
Edmonson said Vincent had a wife and a 9-year-old son. Edmonson said one of Vincent's brothers is also a state trooper and another is police chief in the nearby town of Iowa.
"His family lives and breathes law enforcement," Edmonson said.
The Associated Press contributed to this report.