Roadkill raccoon triggered fight that led to shooting, cops say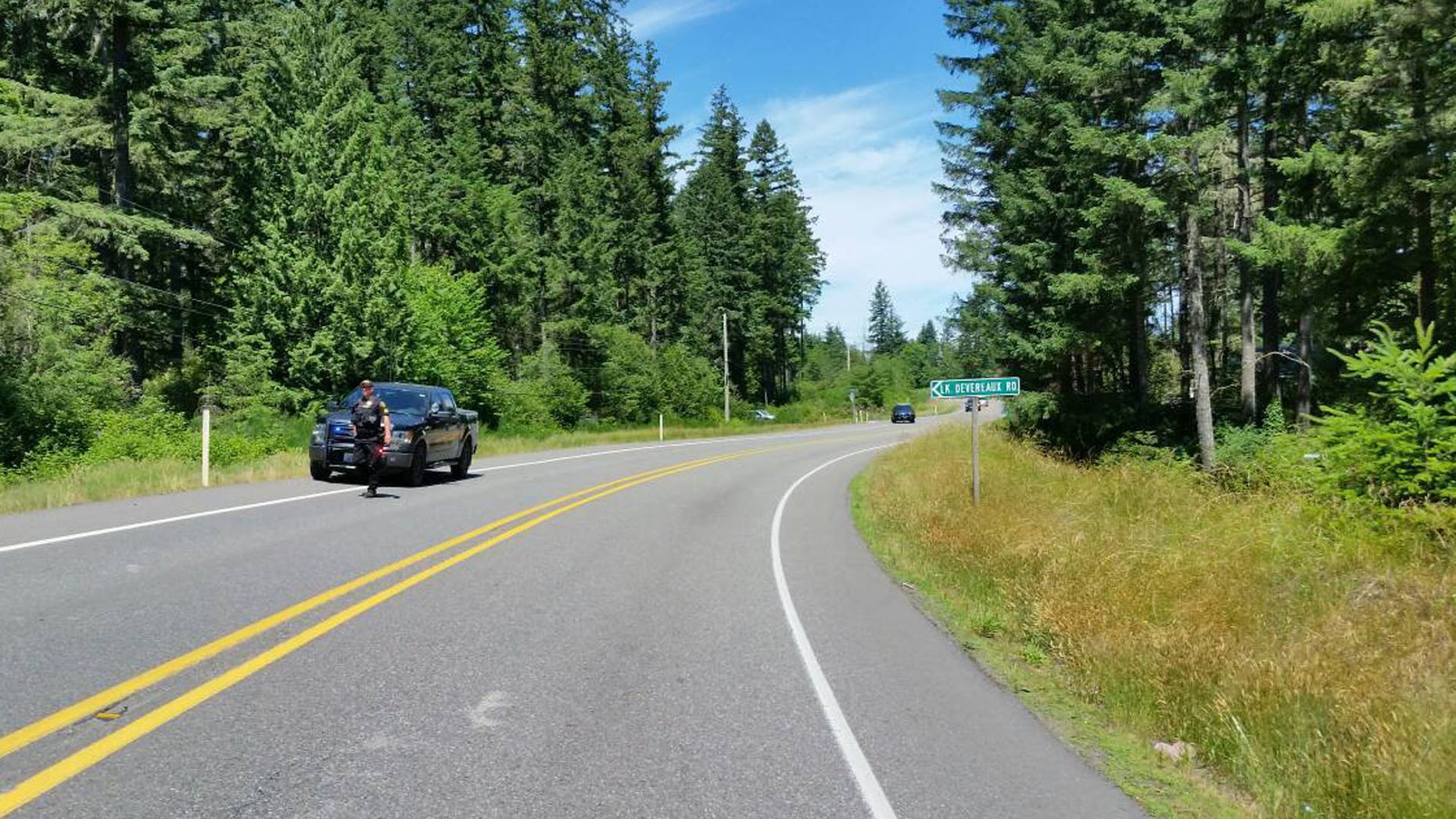 A man pulling a dead raccoon behind him on the side of a Washington road was shot and then hit by a truck Sunday afternoon when drivers got upset, apparently thinking the carcass was a dead dog.
"They thought the raccoon was a dog… and they were very incensed that he was dragging this dead dog down the road," Lt. Travis Adams said.
The man told investigators that he planned to use the dead raccoon as bait in a crab pot.
WOMAN'S CAR HIT 15 TIMES IN DRIVE-BY SHOOTING
The man tied the roadkill raccoon to a rope so that the smell was farther away and dragged it behind him down the road, investigators said.
Two vehicles stopped, a white SUV and a black pickup, and confronted the man, apparently thinking the dead raccoon was a dead dog.
The man was then shot twice in the leg by someone who had been in the pickup, The Olympian reported.
PHILADELPHIA BARBECUE SHOOTING: 16-YEAR-OLD GIRL HIT 5 TIMES
The man was hit by the pickup as both vehicles sped off.
Deputies have tracked down the people in the white SUV and they have been cooperating with the investigation, KOMO reported.
Investigators have said they're still searching for the shooting suspect. No arrests have been made and the victim is expected to recover.