Ringing cellphone disrupts New York Philharmonic performance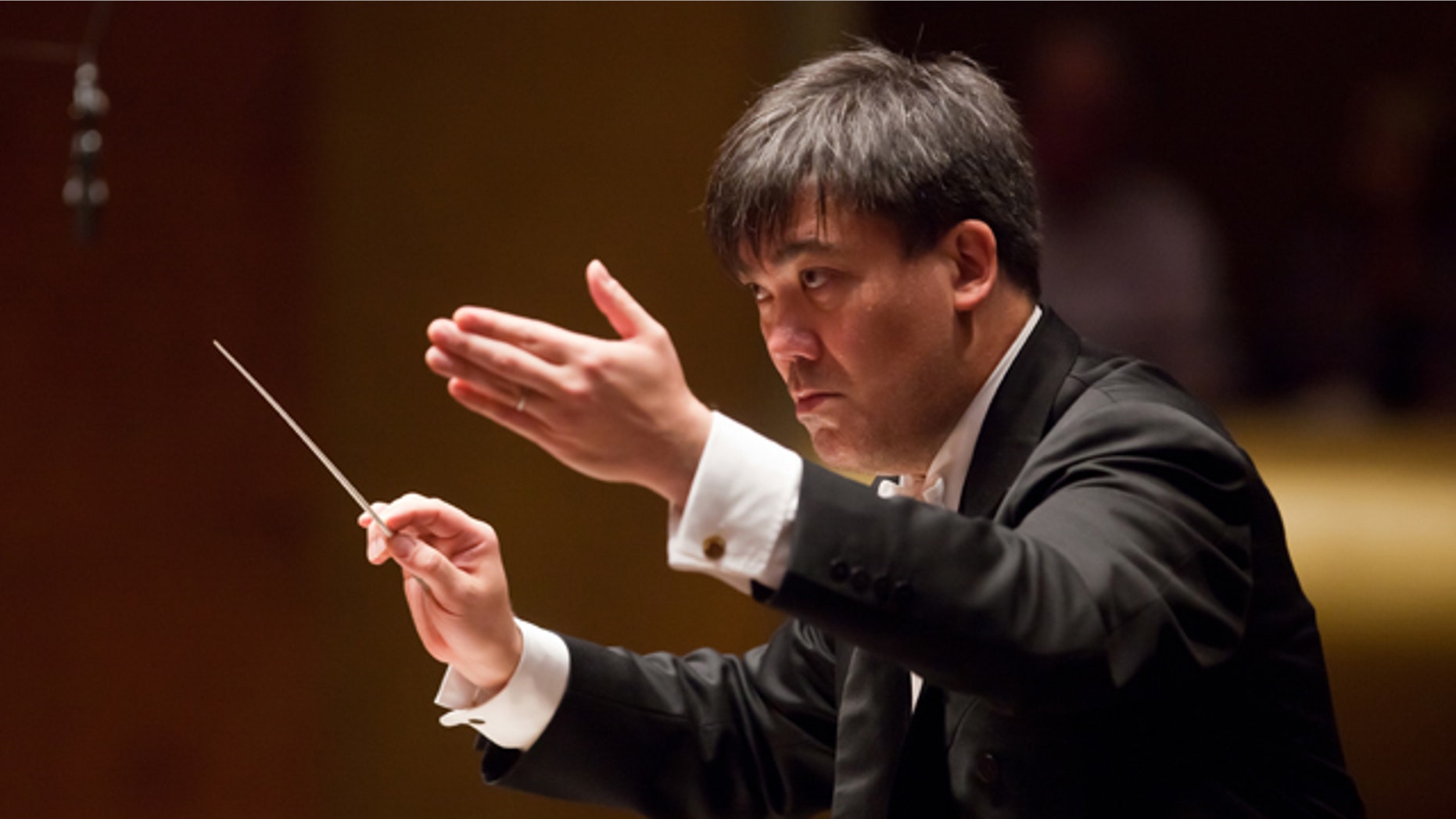 A ringing cellphone disrupted a performance by the New York Philharmonic on Tuesday, prompting a conductor to abruptly stop the music, one concertgoer told FoxNews.com.
Kyra Sims, a master's student at the Manhattan School of Music, said maestro Alan Gilbert stopped the iconic orchestra during the final movement of Gustav Mahler's Ninth Symphony at Lincoln Center's Avery Fisher Hall.
"Phones go off during concerts all the time, so when I first heard the phone, I said, 'Man, he's an idiot,'" Sims told FoxNews.com. "I figured he would turn it off but then it just kept ringing. That's what the staggering thing was, it was incessant."
Gilbert turned his head to signal his displeasure when an iPhone's distinctive "Marimba" ringtone initially went off, but the ringing continued for minutes. Gilbert then asked that the phone be turned off before stopping the orchestra entirely. He then said to the phone's owner, according to WQXR's classical music blog: "You have a phone ... Fine, we'll wait."
The exchange was "surreal," Sims said.
"My initial reaction was disbelief," she continued. "Is this really happening?"
Sims said other members of the audience then stood up and pointed in the direction of the man, shouting "Throw him out!"
No ushers responded during the incident to locate the phone, the Wall Street Journal reports.
The man ultimately silenced the device, but not before Gilbert asked: "Is it off? It won't come on again?"
The man nodded, the Wall Street Journal reports.
Calls seeking comment from New York Philharmonic officials were not immediately returned on Thursday.
Sims, who plays the French horn, said it was a performance she'll never forget.
"I already had an extreme level of respect for Maestro Gilbert, but defending such a piece like that in such a brave way makes me admire him even more than I did before," she said. "I was literally shaking throughout the rest of the concert."