Rhoden family execution-style murders: 4 family members arrested in 2016 Ohio killings
Two years after the brutal, execution-style slaying of eight family members in Ohio shocked the nation, authorities announced Tuesday that four members of a different family had been arrested and accused of carrying out the murders.
Ohio Attorney General Mike DeWine said the suspects -- a husband, wife, and their two adult sons -- were arrested in connection with the Rhoden family murders.
"Following an extensive investigation by my office's #OhioBCI and the #PikeCounty Sheriff's Office, we have arrested four people accused of the murders of eight people in Pike County on April 22, 2016," DeWine tweeted.
The four suspects arrested were identified as: George "Billy" Wagner III, Angela Wagner and sons George Wagner IV and Edward "Jake" Wagner.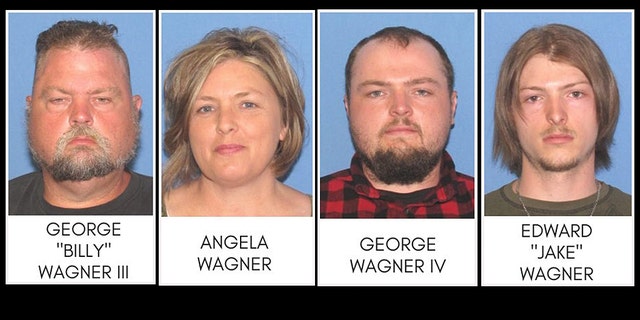 The four murder suspects were each charged with eight counts of aggravated murder — one count for each person killed — each with death penalty specifications, investigators announced at a later press conference on Tuesday.
The Wagners had "close business and family relations" with the Rhoden family before the April 2016 murders, according to the Cincinnati Enquirer. The killings in Piketon, located 70 miles south of Columbus, sparked the largest homicide investigation in Ohio history.
Last year, authorities announced they were looking for the Wagners and information on them, according to FOX19.
Edward "Jake" Wagner has a young daughter, Sophia, with Hanna Rhoden. The Wagners were not initially named as suspects or persons of interest, but had moved to Kenai, Alaska two months after the killings before moving back to Ohio over the summer. In August of this year, FOX19 reported that two properties were searched in connection with the killings, but authorities never disclosed what was seized.
Autopsy reports released earlier this year revealed the sheer brutality of the massacre, and how one of the victims tried to fight back.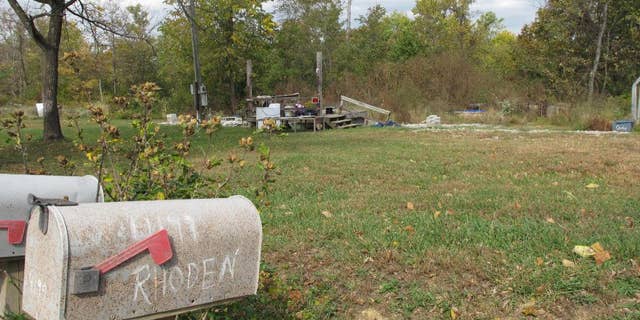 The report in September revealed Christopher Rhoden Sr. -- the father of three people killed that day -- was shot nine times and, it was noted, his body was decomposed "more than all the others." He appeared to have suffered a defensive wound to his right forearm and that another bullet went through a door before hitting him, the Enquirer reported at the time. His body was found in the back bedroom of a trailer.
Gary Rhoden, Christopher Rhoden Sr.'s cousin, was also found dead in the same trailer, according to the newspaper. The report indicated a gun was pressed to his head, according to the newspaper.
BRUTAL KILLING OF EIGHT MEMBERS OF OHIO FAMILY WAS SYSTEMATICALLY EXECUTED, AUTOPSY SHOWS
Christopher Rhoden Sr.'s brother, Kenneth Rhoden, 44; his ex-wife Dana Manley Rhoden, 38; and their three children, Clarence "Frankie" Rhoden, 20; Hanna Rhoden, 19; and Chris Rhoden, Jr., 16, were also killed in the slayings. Clarence's Rhoden's fiancée, Hannah Gilley, 20, was also murdered.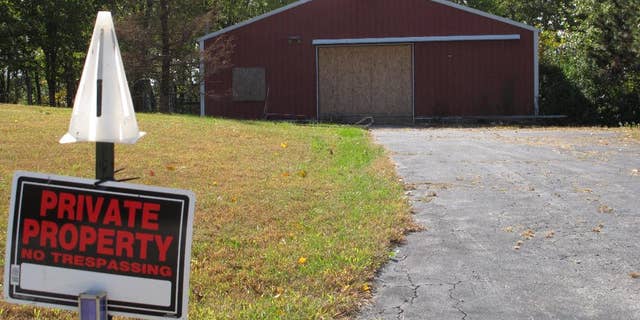 Heavily redacted versions of the reports showed all but one of the victims was shot multiple times in the head. The type of bullet used wasn't publicly released. Toxicology results were also blacked out. Kenneth Rhoden was found dead in a camper three miles from where Christopher Rhoden Sr. was shot dead, according to the Enquirer. He died of a single gunshot to his right eye.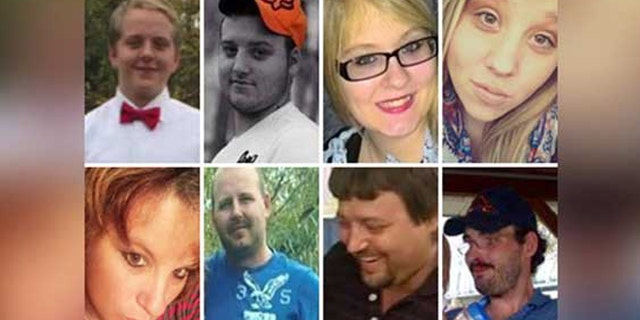 YOUNGEST OHIO FAMILY MEMBER RECEIVED FACEBOOK THREAT BEFORE MURDERS
DeWine has previously said that Christopher Rhoden Sr. had "a large-scale marijuana growing operation," sparking speculation that the killings were drug-related.
The arrests were the culmination of a massive investigative effort since seven adults and a teenage boy were found shot in the head at four homes in April 2016. Investigators scrambling to determine who targeted the Rhoden family and why had conducted over 130 interviews and processed over 100 pieces of evidence and 550 tips, while getting assistance from more than 20 law enforcement agencies.
Authorities had refused to discuss many details about the slayings, saying they didn't want to tip their hand to whoever was responsible for the shootings. Additional details were to be announced at a news conference later Tuesday.
The Associated Press contributed to this report.