Reward offered in disappearance of missing Wall Street Journal reporter David Bird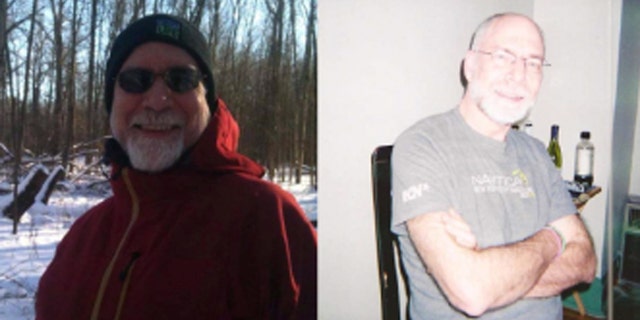 NEWYou can now listen to Fox News articles!
A $10,000 reward is being offered for information leading to the return of missing Wall Street Journal reporter David Bird, who disappeared five months ago while taking a walk near his New Jersey home.
David Bird, a 55-year-old veteran reporter and avid hiker, was last seen Jan. 11, 2014, as he was leaving his home in Long Hill Township, N.J. He told his family he was taking a "short walk" and left his cellphone at home to charge.
Despite extensive searches of the area -- which included rescue dogs and divers -- authorities have found no trace of Bird, a liver-transplant recipient and Boy Scout troop leader. He was last seen wearing a red rain jacket with distinctive yellow zippers, blue jeans and sneakers.
Investigators also combed through Bird's financial records, cellphone history, and email and text correspondence and found no evidence indicating he was the victim of foul play or that he chose to abandon his family.
On Tuesday, Dow Jones & Co., which publishes The Wall Street Journal, announced a $10,000 reward for any information leading to Bird's whereabouts.
"There's no evidence that David was a victim of foul play," said family friend and spokesperson Carolyn Buscarino. "But there's also no evidence he wasn't."
"The $10,000 reward is meant to encourage any witnesses who may have seen something to come forward with information that will help end the family's agony of uncertainty. The Bird family is incredibly grateful to Dow Jones & Co. for its generosity and support," she said.
In May, authorities announced they were renewing the search for Bird. The search for the missing father had been postponed for several weeks due to severe weather and heavy snow that blanketed the region through much of the winter.
The Long Hill Police Department, in partnership with New Jersey Search & Rescue, Inc., said it was deploying ground crews and dogs to "retrace the steps of earlier searches" in and around where Bird was known to walk on hikes, according to the family.
Bird is described as 6 feet 1 inch tall, weighing approximately 200 pounds. He has gray hair and blue eyes and was last seen wearing a red rain jacket with two yellow zippers, blue jeans and sneakers. Bird has a distinctive scar -- a large inverted Y -- on his chest and abdomen as a result of a liver transplant nine years ago.
Anyone with information on Bird's whereabouts is urged to call the Long Hill Township Police Department at 908-647-1800.