Restraining order halts removal of Dallas Robert E. Lee statue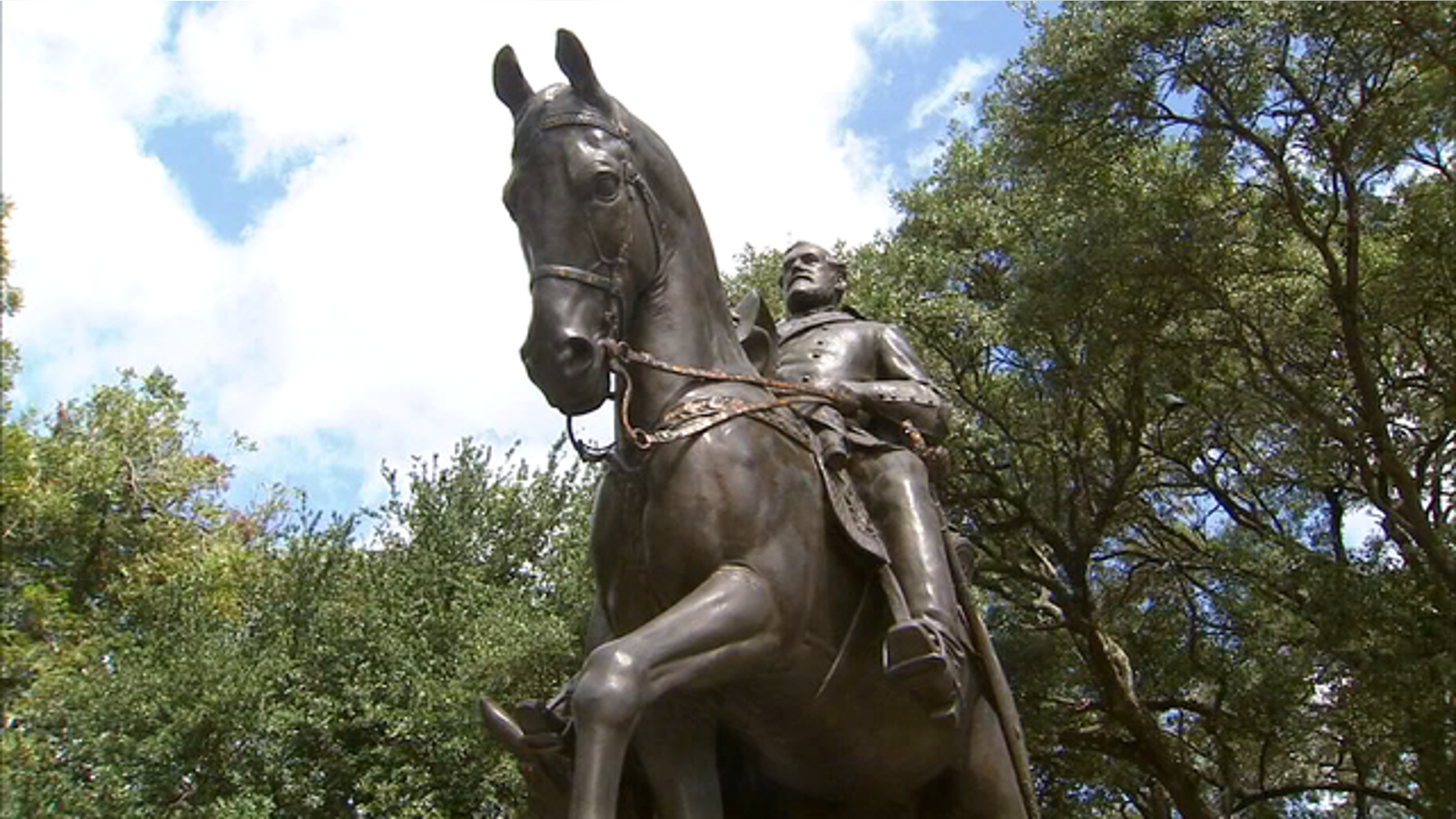 A temporary restraining order Wednesday spared a statue of Confederate General Robert E. Lee from being taken down — just hours after the Dallas City Council signed off on the removal.
The vote to remove the Lee statue from its namesake park in the Dallas neighborhood of Oak Lawn passed 13-1 at midday Wednesday, with one council member abstaining.
Work began an hour later to remove the statue. A crane was moved into place and workers put straps over the sculpture to be removed. But their work was halted at 4:30 p.m. when a district court judge granted a temporary restraining order to the Texas division of the Sons of Confederate Veterans.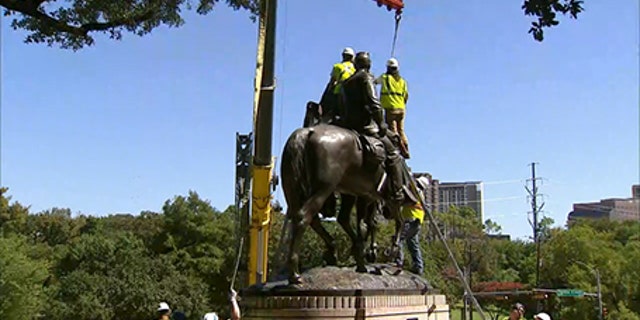 Wednesdy's vote came after a renewed push to remove Confederate monuments in Dallas, Texas' third most-populous city. Mayor Mike Rawlings created a task force last month to examine what to do with the Confederacy's symbols, but councilmembers wanted more immediate action on the Lee statue.
"We do not need a task force to tell us right from wrong," councilmember Philip Kingston told Fox 4 News. "These monuments represent a false telling of history."
A court hearing on the issue is set for Thursday afternoon.