Reports: Video captures woman steering car with foot while texting with both hands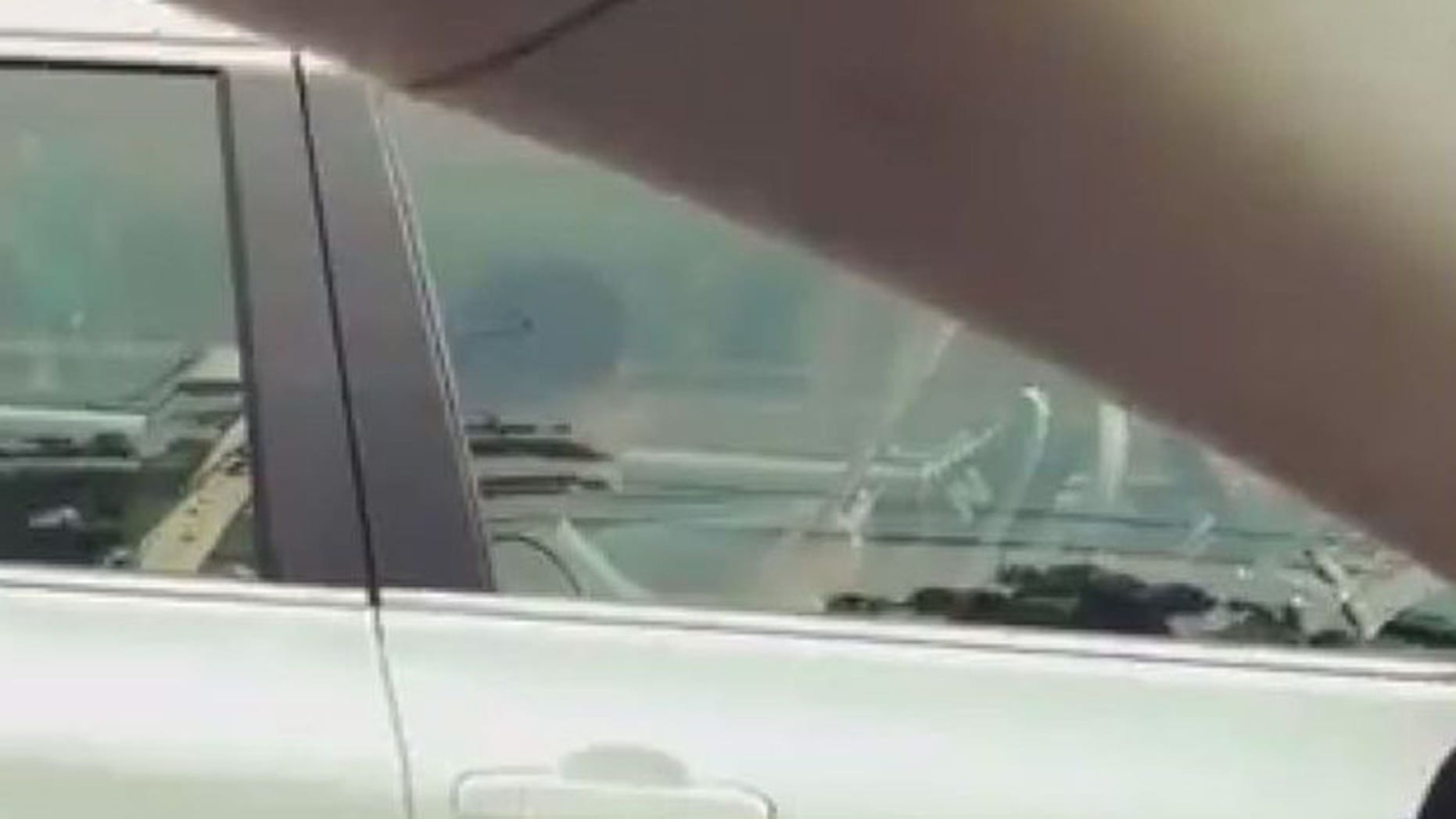 A motorist was caught on video steering her car with her foot as she was texting with both hands on a Philadelphia expressway, according to reports.
Fox 29 reported that the cell phone video was shot by Sarah DeLong and has shocked drivers across Philadelphia.
DeLong shot it from the passenger seat of another vehicle, WPVI-TV reported.
"Someone is going to get killed, that's why I was so mad," she told the station. "You see people on their cellphones all the time, but that took the cake."
DeLong recorded it July 30 and then posted it on social media.
"This woman drove with her left foot and both hands (and eyes) on her phone while she was driving," she said on Instagram. "The entire time we were near her, which was a good 20 minutes."
DeLong told WPVI she and her husband followed the distracted driver onto I-76.
"At one point we beeped at her and I yelled 'Get off your phone!'" DeLong said. "And she looked and smirked at me and went right back to doing whatever it was on her phone."
Pennsylvania's distracted driving law bans texting while driving.
DeLong said she got the license plate number and gave it to police.
Philadelphia police told WPVI that an officer can issue a summons if a violator is caught in the act.