Report: More States Expected to Pay $4 Per Gallon for Gas Soon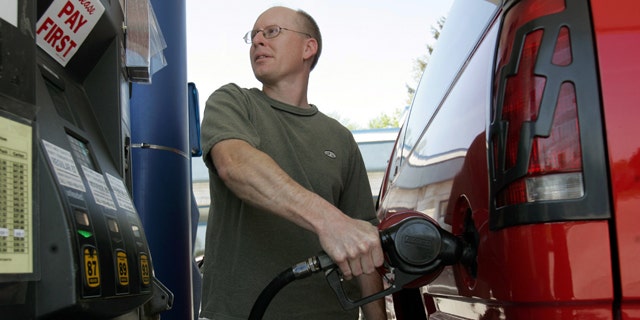 NEWYou can now listen to Fox News articles!
Motorists in five states are paying more than $4 a gallon for gasoline, and New York could be joining the list this week, MyFoxNY.com reports.
Alaska, California, Connecticut, Hawaii and Illinois already have pump prices above $4, according to AAA's Daily Fuel Gauge, with Hawaii paying the highest at $4.47 per gallon. The New York average is $3.996.
The national average for gas is at $3.82 per gallon, and has increased for 25 straight days, according to the station. The average price of gas rose to $4.003 per gallon in the nation's capital Saturday.
According to MyFoxNY.com, the $4 mark brings back memories of the summer of 2008, when oil rose to $147 per barrel and gas prices topped out at $4.11 per gallon before the economy went into a tailspin.
The rapid increase at the pump follows a parallel rise in oil. Since Labor Day, oil has risen 48 percent and U.S. gas prices have gone up 42 percent, the station reports.
The Associated Press contributed to this report.