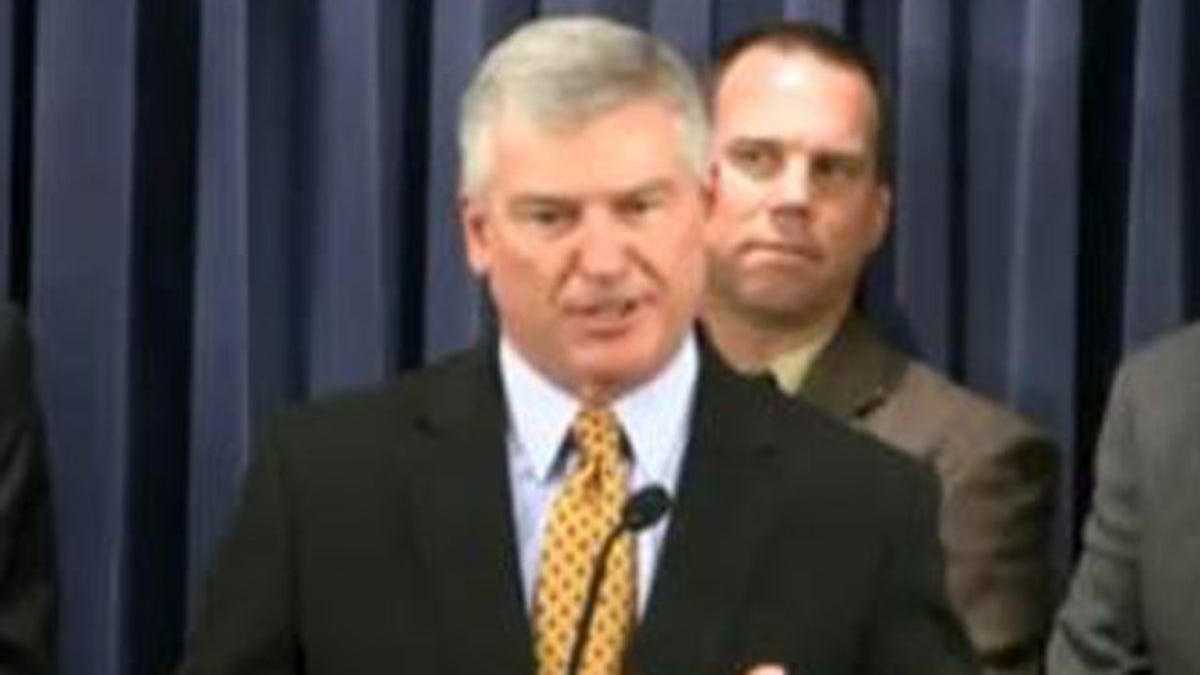 The mayor of Springfield, Illinois, Tim Davlin, was found dead Tuesday morning from what apparently was a self-inflicted gunshot wound, according to the State-Journal Register.
Illinois State Police are investigating his death.
Police Chief Robert Williams says officers responded to a 911 call shortly before 9 a.m. Tuesday at Timothy Davlin's home and found the Democratic mayor dead.
Williams declines to offer details about how Davlin died, saying the investigation is in its infancy.
Springfield Alderman Frank Kunz, who will take over mayoral duties, tells the paper he is shocked and that "it's a sad day."
Illinois Sen. Dick Durbin released a statement saying he was shocked by the news of Davlin's death.
"I was stunned and saddened by the news of Mayor Tim Davlin's passing. His work with my office always reflected his dedication to our hometown. My thoughts and prayers are with his family and friends at this tragic moment."
Mayor Davlin did not show up for a court ordered appearance Tuesday morning in a pending estate case involving his late cousin.
Records show that Mayor Davlin owes the federal government nearly $90,000 in unpaid income taxes and liens have been filed against his home.
The lien notice filed in the Sangamon County recorder's office shows Davlin owes income taxes for the years 2003, 2005 and 2006.
The (Springfield) State Journal-Register reports that the mayor blames the problem on a dispute with the IRS over taxes owed on investments he cashed in to buy the home.
Sangamon County property records show that Davlin bought the home for $237,500 in 2004.
City payroll records from earlier this year show that Davlin earns more than $119,000 a year.
Click here for more on this story from the State Journal-Register.
The Associated Press contributed to this report.