Report: Collapsed decks at house owned by Connecticut college 'structurally unsound'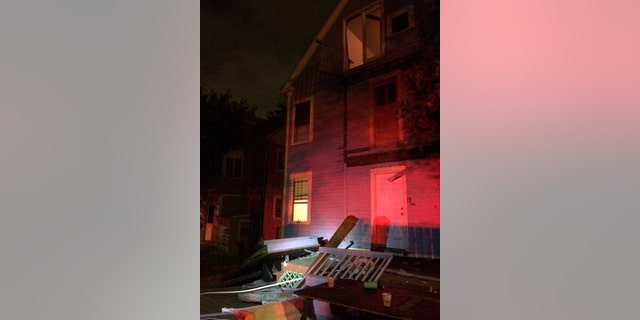 NEWYou can now listen to Fox News articles!
HARTFORD, Conn. – A new report indicates a pair of crowded decks that collapsed during a party at an off-campus house owned by Trinity College in Connecticut earlier this month were structurally unsound due to "flaws in construction."
Cirrus Structural Engineering released the report Thursday.
The Hartford Courant reports 32 college students were injured on Sept. 10 when the two-family home's third-floor deck collapsed. It fell onto a second-floor deck, which also collapsed.
School officials say Trinity did not inspect the house when it was purchased from a private owner in 2011. They say it's not clear why.
A spokesman for Democratic Hartford Mayor Luke Bronin says it's the responsibility of the property owner to handle inspections for a two-family dwelling.
A Trinity spokesman says the school is now "inspecting all off-campus properties."