Replicas of Columbus' ships heading up New York river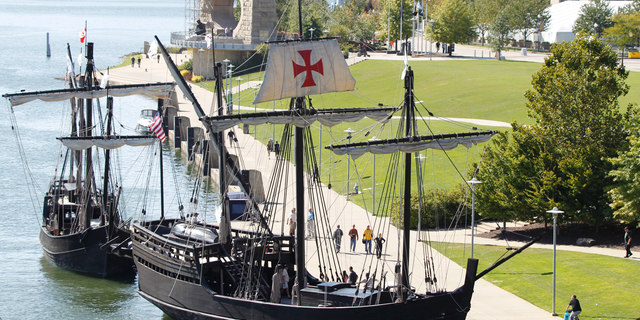 NEWYou can now listen to Fox News articles!
NEWBURGH, N.Y. – Replicas of two of Christopher Columbus' ships are sailing up New York's Hudson River and will be open to public tours this month.
The Nina and Pinta will be docked Thursday afternoon at Newburgh and will be open to tours Friday through Tuesday before setting sail early Wednesday. The ships will be at Albany Yacht Club July 14-16 and at Oswego July 21-23.
The 65-foot (19-meter), hand-built Nina is a replica of the ship Columbus sailed across the Atlantic in 1492. The floating museum is owned by the Columbus Foundation, based in the British Virgin Islands, and is supported by tour fees.
The 85-foot (25-meter) Pinta was recently built in Brazil to accompany the Nina. The organization doesn't have a replica of Columbus' third ship, the Santa Maria.